How to DIY Repurpose an Old Entertainment Center into a Play Kitchen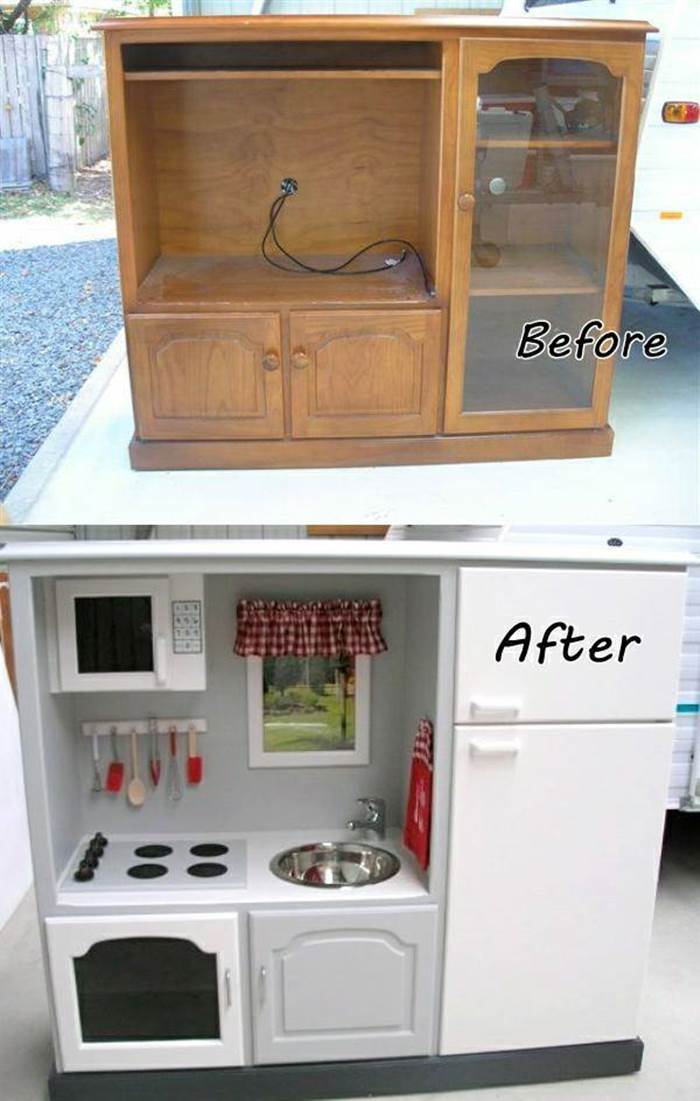 Recently I bought this play kitchen on Amazon. My kids love their new play kitchen and have lots of fun. However, if I had seen this amazing DIY project before, I would have tried DIY and saved money by repurposing an old entertainment center (we happened to have one sitting in our garage!) into a kid's play kitchen. This play kitchen is just fantastic! It has every detail that the kids would want for their own kitchen: the stove, the sink, the microwave oven, the refrigerator, the kitchen rack and so on. It is one of the most amazingly charming and interactive play kitchen we've seen. 
Here's the link to the detailed instructions…
Here's another creative idea to turn a nightstand into a play kitchen.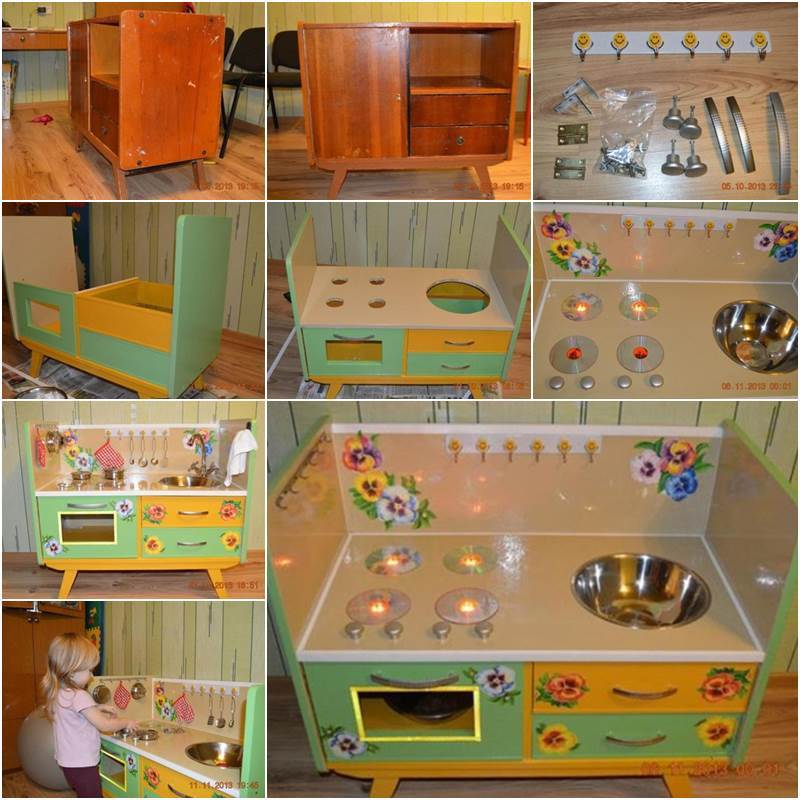 There are many other creative ways to repurpose old furniture and turn it into another functional piece of furniture. Click the link below for more details.