How to DIY Painted Rock Strawberries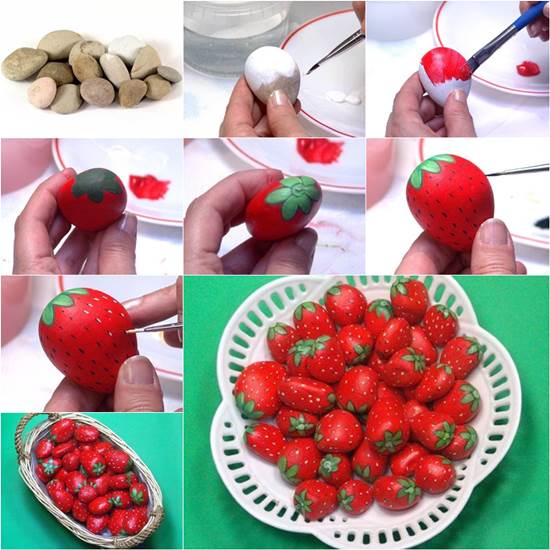 Summer holiday has started! How have your kids been doing? Instead of letting them watch TV or iPad, let's entertain them with some easy and fun crafts projects, such as making some lovely painted pebble ladybugs, or painting some beautiful rock strawberries, as shown in this tutorial. They look so real! They are cute and great for garden decorations. The entire family can enjoy making these beautiful crafts. Let's pick up some nice rocks or pebbles and get started to paint. Enjoy!
To make these beautiful painted rock strawberries, you will need:
Rocks or pebbles;
Acrylic paint: black, white, red, green;
Brushes;
Varnish (to be applied at the end of painting).
Please check the link below for the detailed instructions and start painting these cute rock strawberries to add a splash of color to your garden. Here's the link in translated version…