How to DIY Marble Effect Chocolate Cake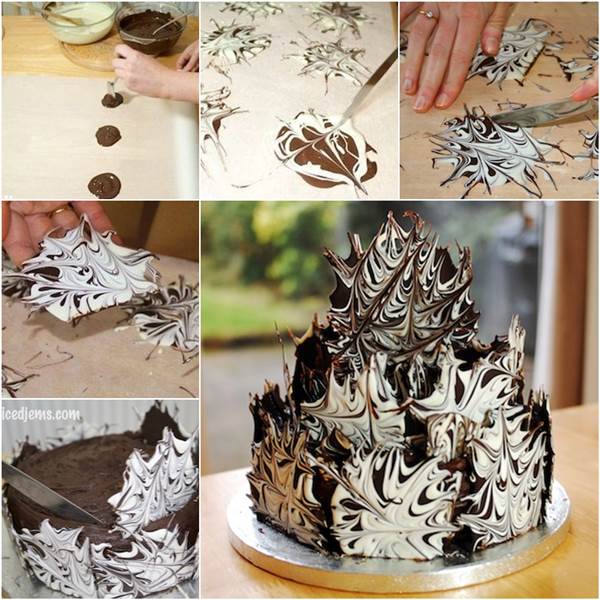 Remember the water marble nail art that I posted a few days ago? Marble effect is so unique and appealing that it can be applied to many things, such as cake decoration. I came across this nice tutorial on how to make marble effect chocolate cake and really like the way it turns out. It looks so unique and delicious! For a typical marble cake, the marble effect is usually inside the cake. But this one is very special because the marble effect is on the outside of the cake. Basically it involves melting white and dark chocolate, making the beautifully marbled swirl and then applying it on a frosted cake. This unique marble effect chocolate cake will certainly delight everyone who loves chocolates.
Continue reading the recipe and instructions here…
Iced Jems – Marble Effect Chocolate Cake Tutorial
You like the water marble effect, how about making this stunning water marble nail art?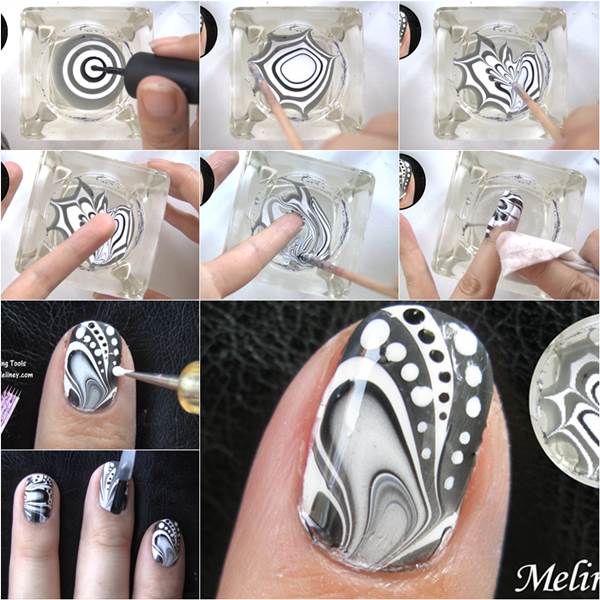 Click here for DIY Amazing Water Marble Nail Art