How to DIY Elegant Hairstyle With Braids and Curls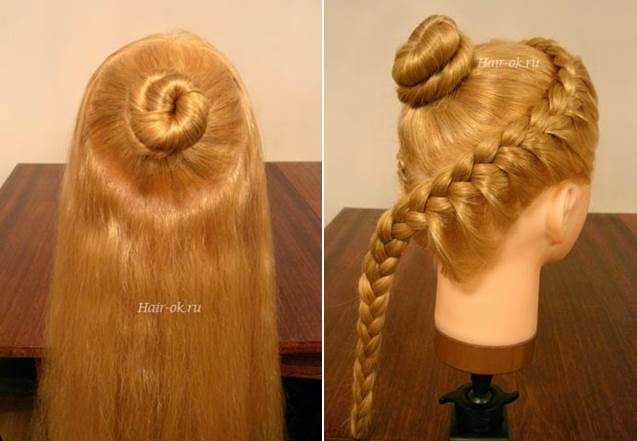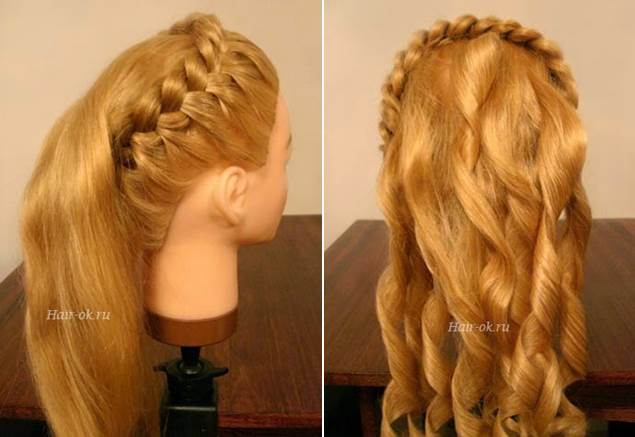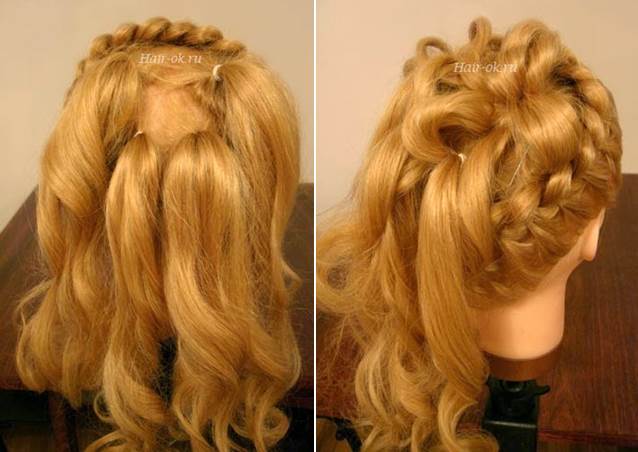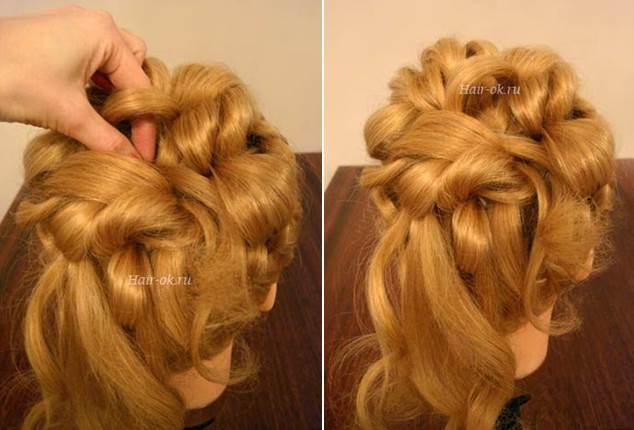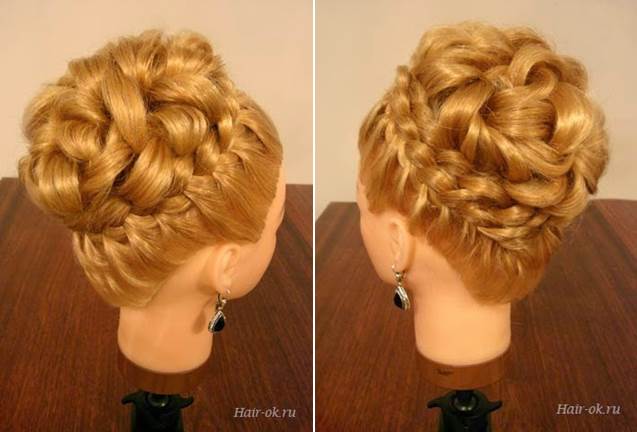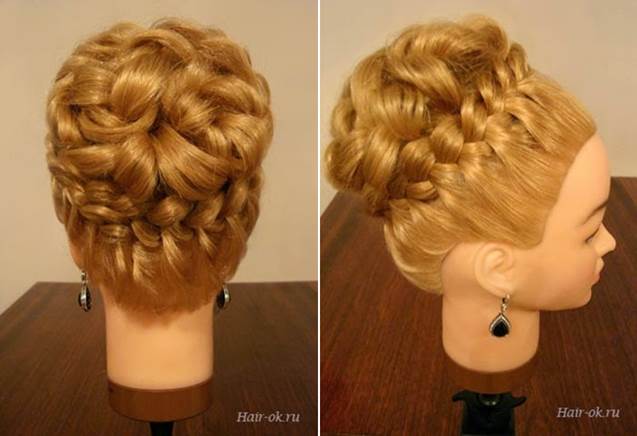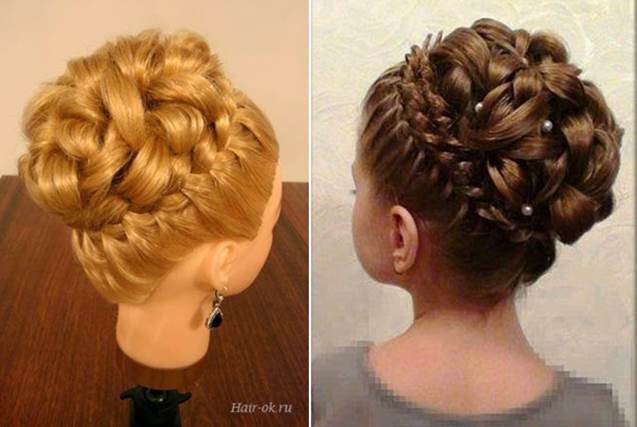 Here is another tutorial on how to make elegant hairstyle, which combines braids and curls to make a gorgeous look! It looks like a high bun, but actually the "bun" is made from curls.
First split your hair into two parts: the middle part for the curls and the rest for the braids. Start weaving the basic French braids around the head. Use a bobby pin to secure the end of the braids. Now comes the curls part. Make the hair curly with hair spray and divide the hair into a few small ponytails. Then twist the hair to create some loops until you get the desired effect. Use bobby pins to secure the strands of hair. It's a good idea to add some pretty flower or beaded hair clips to enhance the overall beauty of this hairstyle. This elegant hairstyle is perfect for wedding, evening party, prom and any other special events. Let's try it!