How to DIY Cute Sock Snowman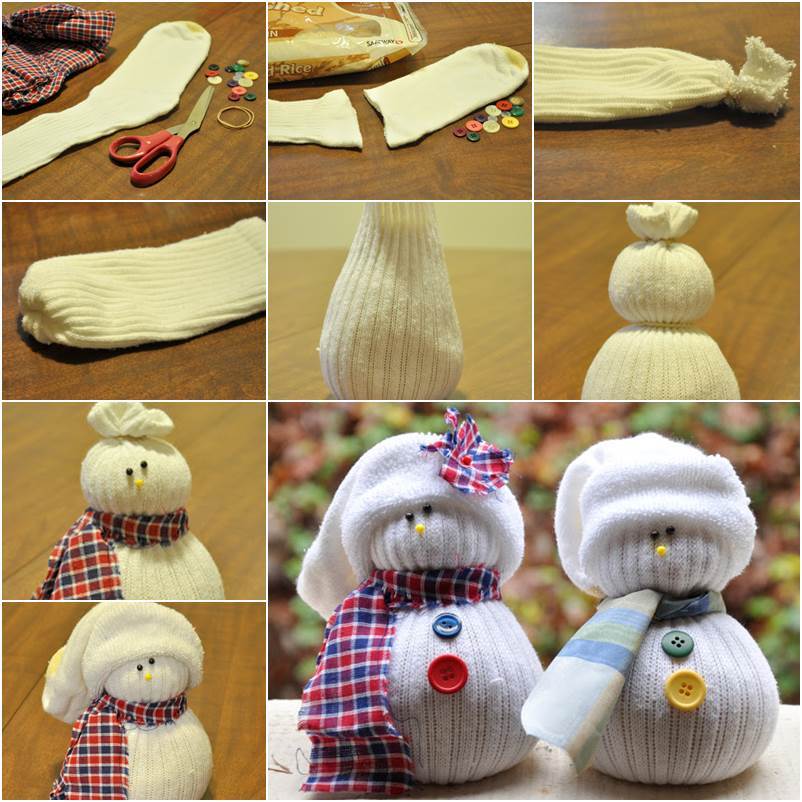 Making some sock dolls are so much fun, no matter what season it is. Here is another simple, inexpensive project to make a cute sock snowman. It's so soft and comfortable for the little hands, a perfect gift for your little ones! It's very easy to make and you can work with your older kids on it and enjoy the time doing some interesting crafts together. You can use old socks or socks that are missing the other half, which is a nice way of recycling.
For material list and detailed instructions, please visit darkroomanddearly.com…
The followings are other creative snowman craft projects. Enjoy!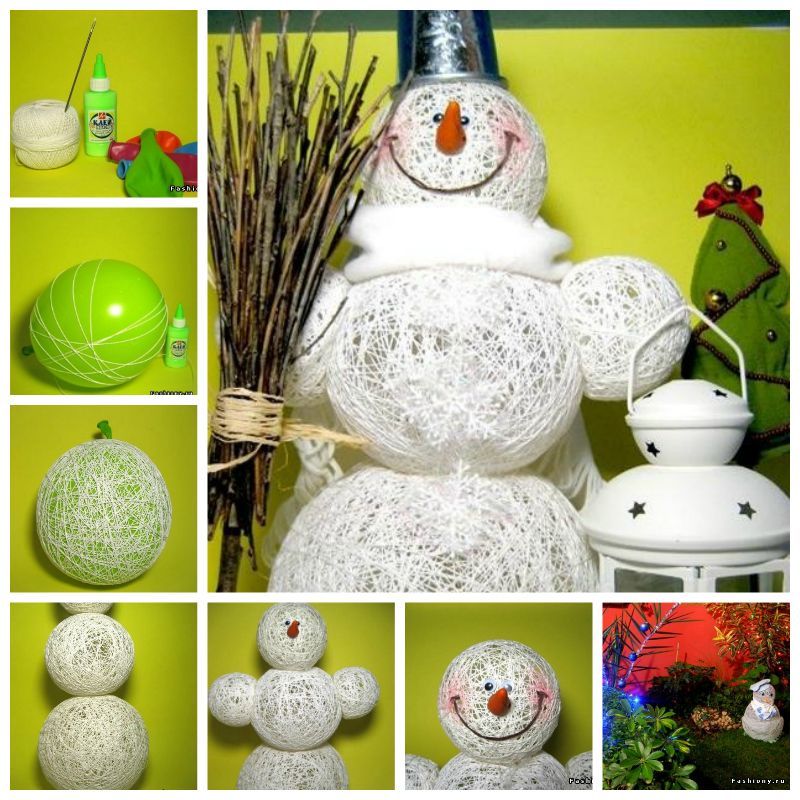 DIY Adorable Snowman Using Yarn and Balloon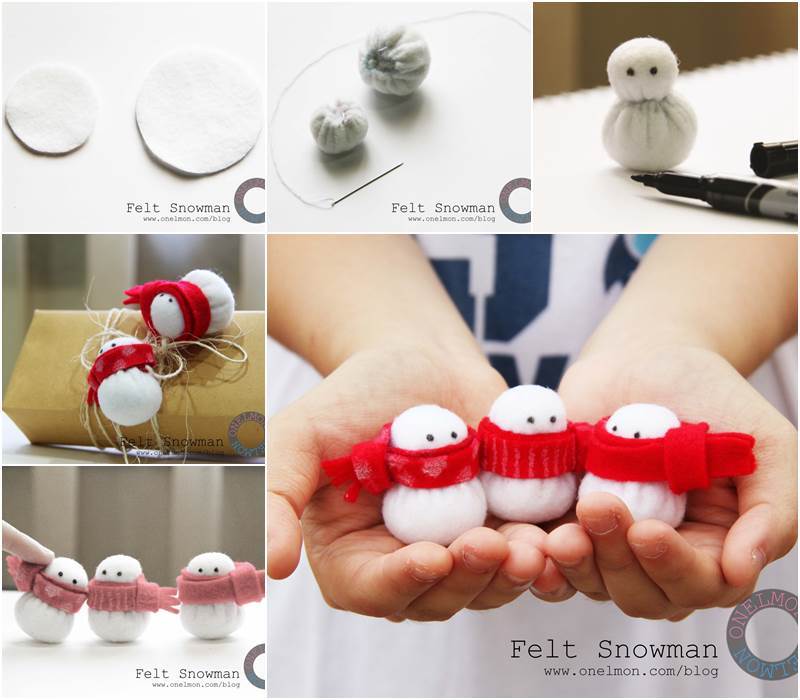 DIY Adorable Mini Felt Snowman Christmas Ornament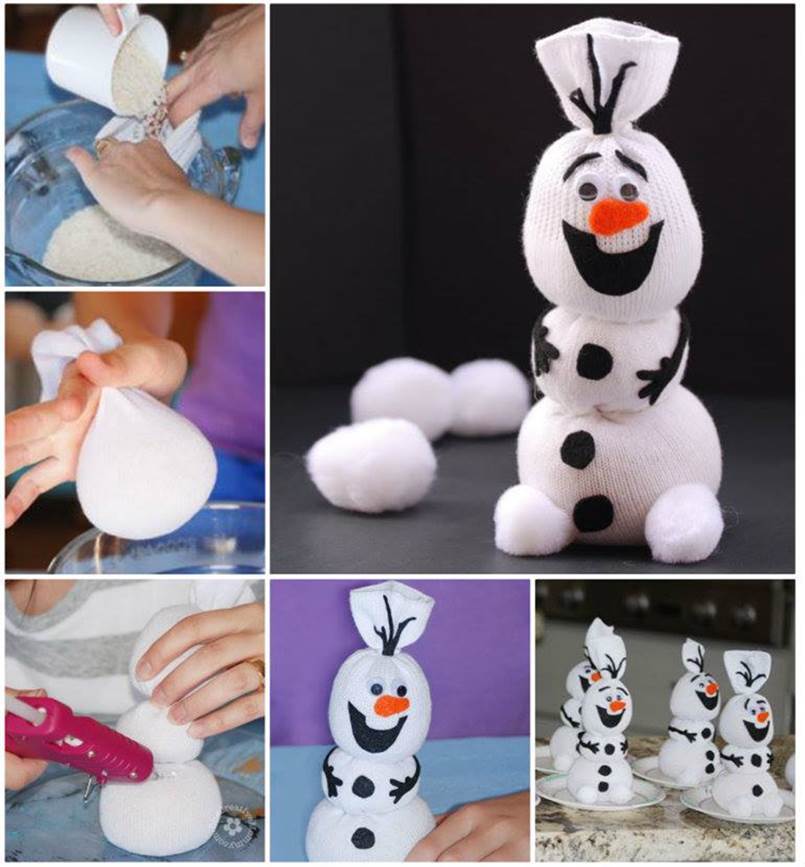 DIY Disney Frozen Olaf Sock Snowman