How to DIY Cute Converse Sneakers Nail Art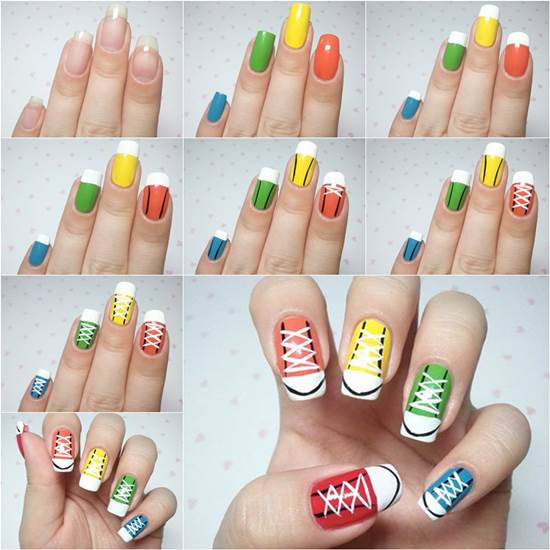 Nail art is a wonderful way to highlight your fashion style and remain fashionable. Are you a fan of Converse sneakers? I like Converse sneakers too because they are so stylish and comfortable. How about combining the cute sneakers and fancy nail art together? Here's a very easy and fun DIY fashion project to make converse sneakers nail art. You can make it in one color or paint your favorite colors. Wear a comfortable pair of Converse sneakers with the matching nail art and it will look cool. Enjoy!
Here are the things you may need:
Base coat of nail polish;
Different colors of nail polish: white, red, green, yellow, blue, etc.
Nail art pens.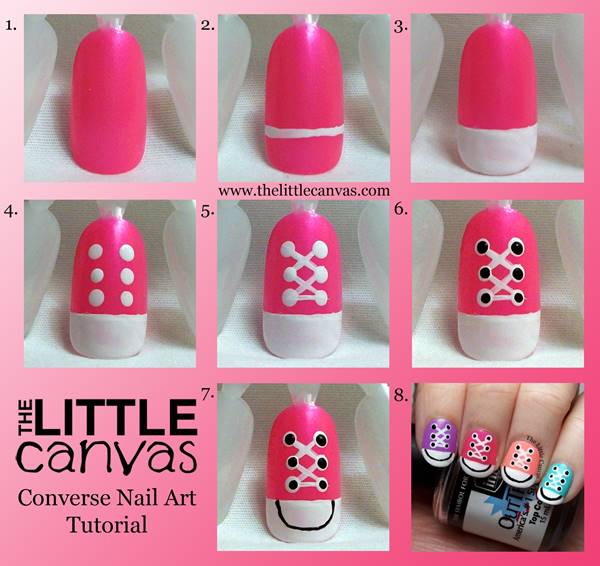 Check out this video tutorial…