How to DIY Coffee Table Lift Top Upgrade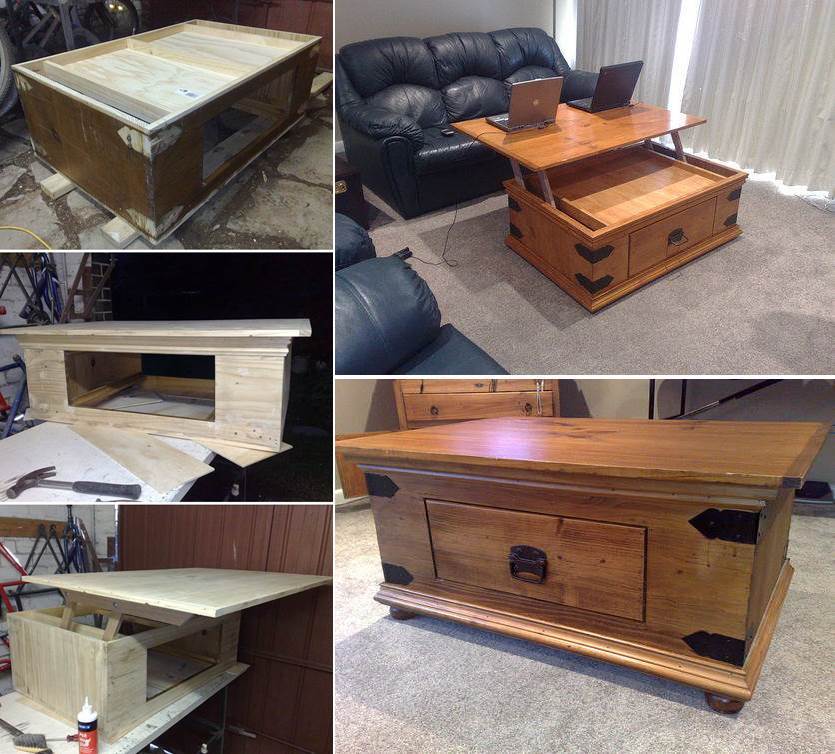 If you have an old coffee table that doesn't serve any purpose other than a surface to place things, here's a creative DIY idea for you to upgrade it into a lift-top coffee table. Lofgren from Instructables upgraded his old coffee table so the top could be pulled up into a higher table, which is great for using your laptops or enjoying your meals on it. When you don't need the higher table, just slide it inside and it will become a regular coffee table again. Isn't that ingenious? It's even better that there is additional storage beneath the tabletop. To upgrade your coffee table, basically you just need to disassemble the table, attach the wooden hinges and screws, and then assemble the whole table again.
Please head over to Instructables for the step by step tutorial and learn how to make an upgrade to a coffee table to meet your needs. You will be proud of yourself and earn a lot of compliments with DIY projects like this. Here's the link…
Instructables – Coffee Table Upgrade Tutorial
If you like the idea of the lift-top coffee table but don't have the time for DIY, you can buy one already assembled from Amazon. Here are a few picks for you. Enjoy!
1. Turner Lift Top Coffee Table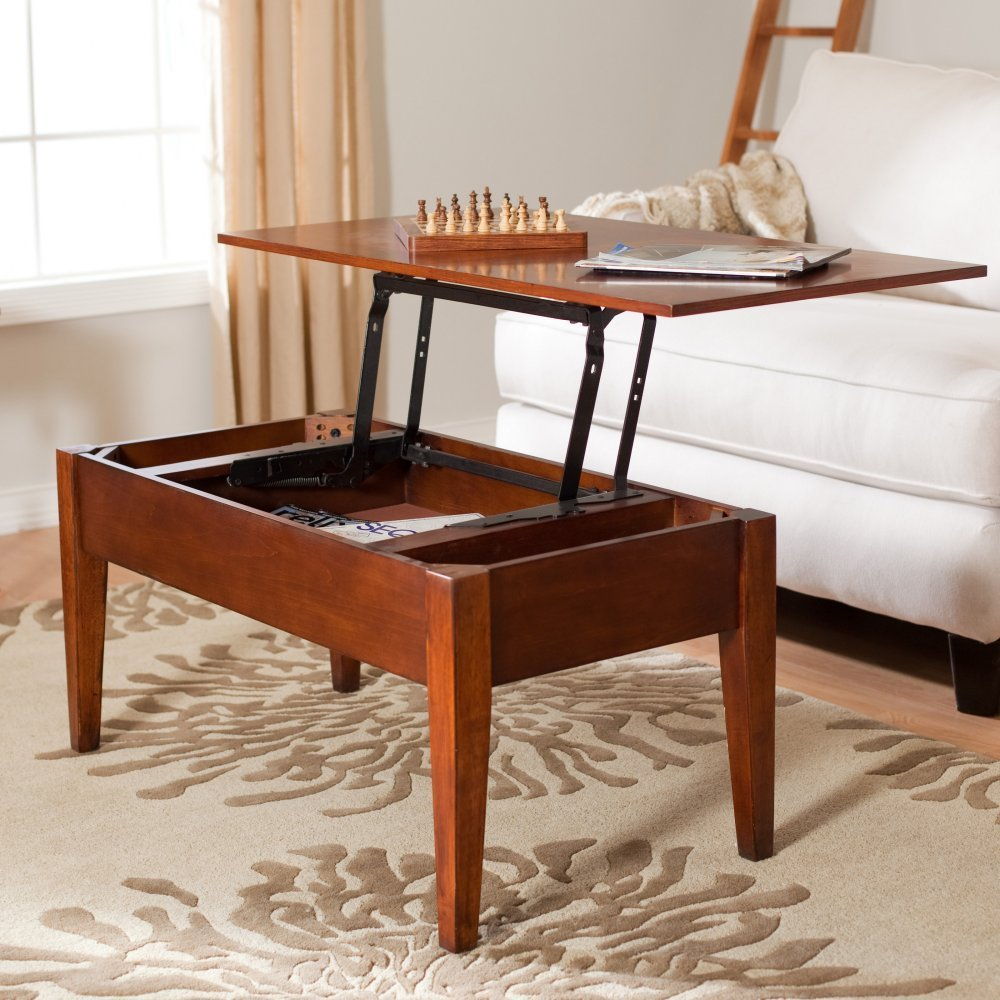 Available from Amazon
 2. Lift Top Coffee Table – Washington Cherry finish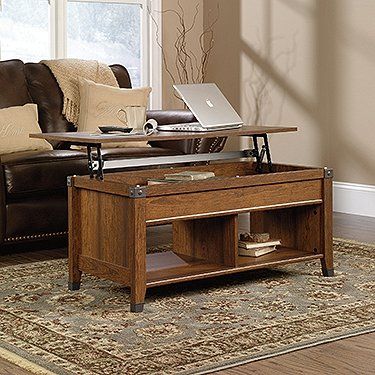 Available from Amazon
3. Lift-Up Table Mechanism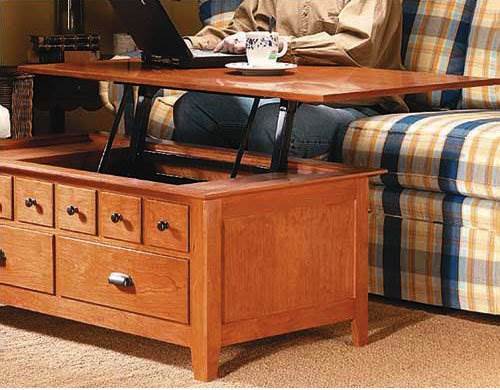 Available from Amazon
4. Sekey Home Lift Top Coffee Table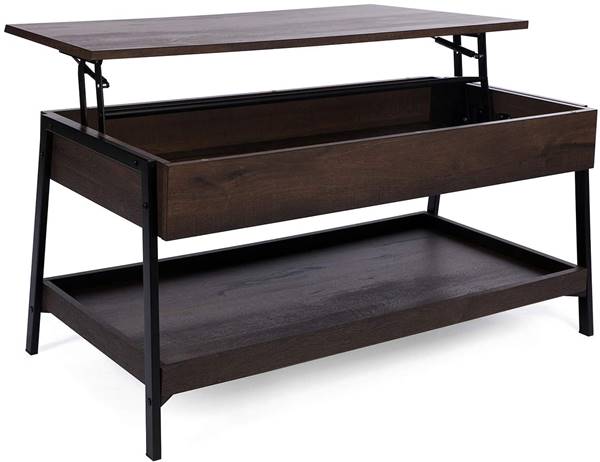 Available from Amazon
You may also like this DIY modern craft table.