How to DIY Beautiful Water Marble Nail Art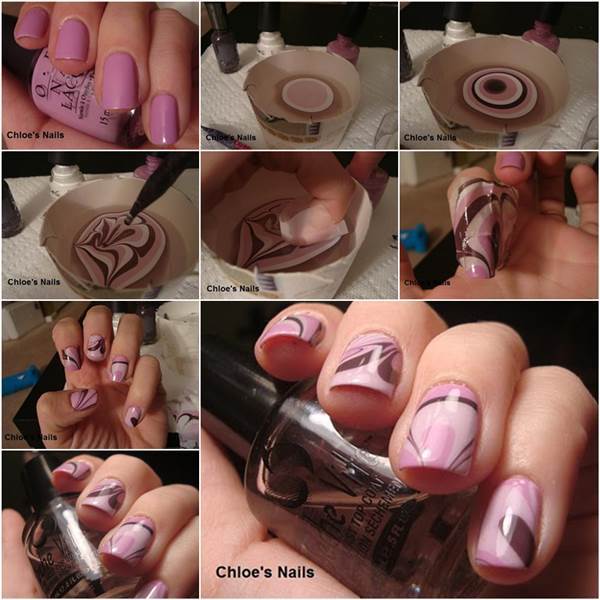 Recently I featured a DIY tutorial on an amazing black and white water marble nail art and it was very popular on my Facebook page. Now let's add some colors to it. In this tutorial, the pattern is made from mixing white, grey and lavender colors of nail polish with water, and then using a pencil to drag out the design. Use tape to apply the pattern onto the nails. It creates such a unique and beautiful marble effect on the nails that looks like magic. Let's try it!

Here's the link to the full tutorial on how to make this beautiful water marble nail art…
The followings are some creative nail art designs that are actually easy to do. Enjoy!