Egg Carton Craft – Beautiful Roses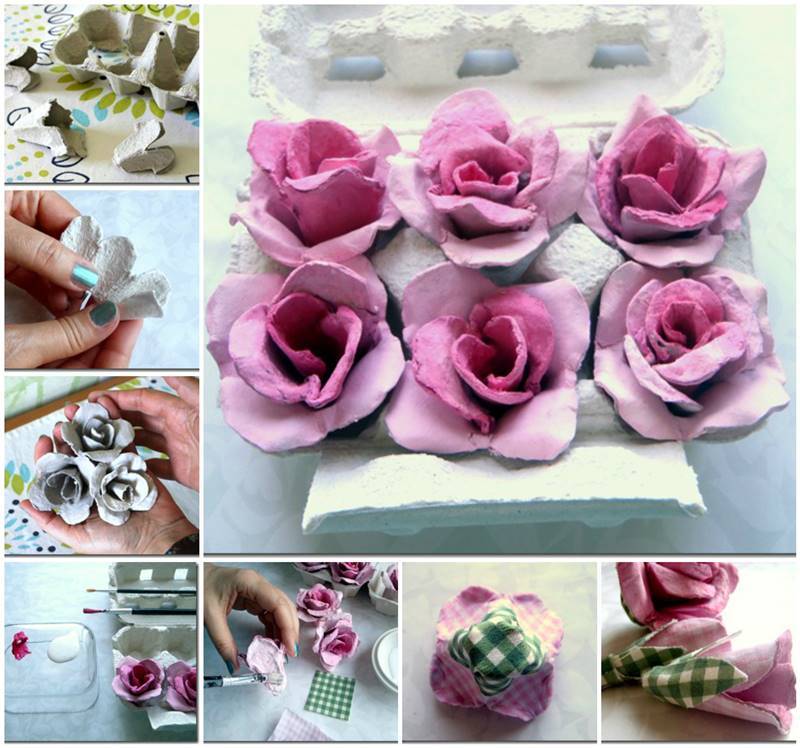 Egg carton flower craft is a great way to recycle paper pulp egg cartons. Today I am excited to feature this great DIY project to make beautiful roses. They look so elegant that you can use them for decorations in many occasions, such as party, wedding and so on. You can paint them in your favorite colors. Happy crafting!
Here are the supplies you may need:
Egg carton;
Scissors;
Acrylic paint;
Brushes;
Green plaid fabric;
Glue.
Please head over to the Rosijofarecon blog for the detailed instructions(translated version)…
In addition, the followings are a few additional egg carton crafts on my website. I hope they are inspirational for your next egg carton craft project. Have fun and show us your work!