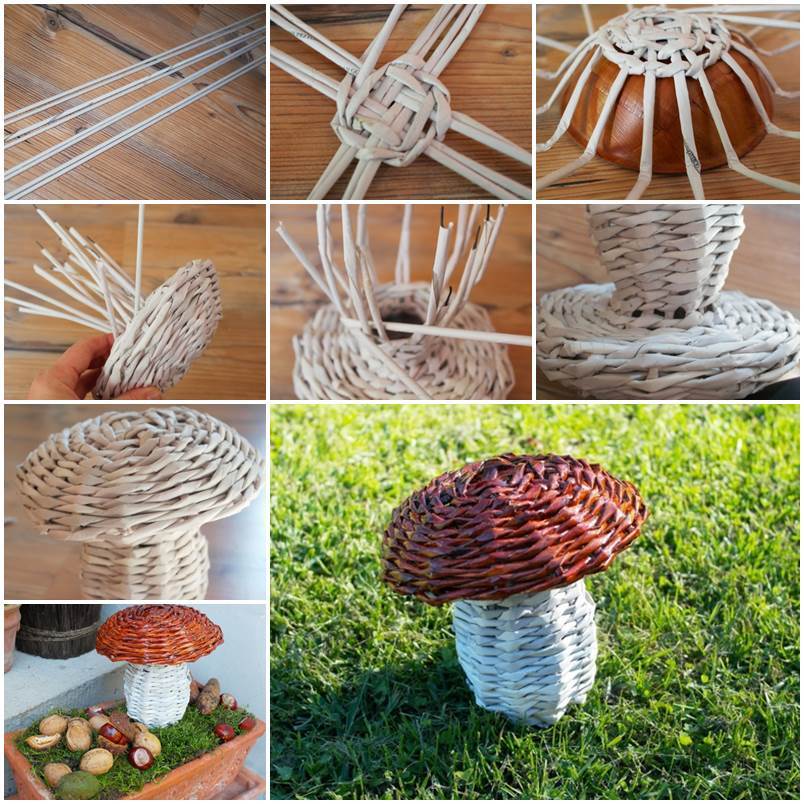 Do you like paper weaving? Here is a creative idea to weave a cute paper mushroom for you. You can use any paper you like, but old newspaper is preferable because it's a nice way to recycle your old newspaper. For materials, you need to roll the paper/newspaper into tubes and thread wires into the tubes to reinforce them. After you finish weaving the mushroom, apply two coats of varnish with whatever color you like. You can put the mushroom at home, on your front porch or backyard. It will make a lovely and attractive garden decor. Enjoy!

Source and detailed instructions: k-deko.blogspot.com
You may also like these woven paper Easter eggs.