DIY Vintage Cardboard Cosmetic Case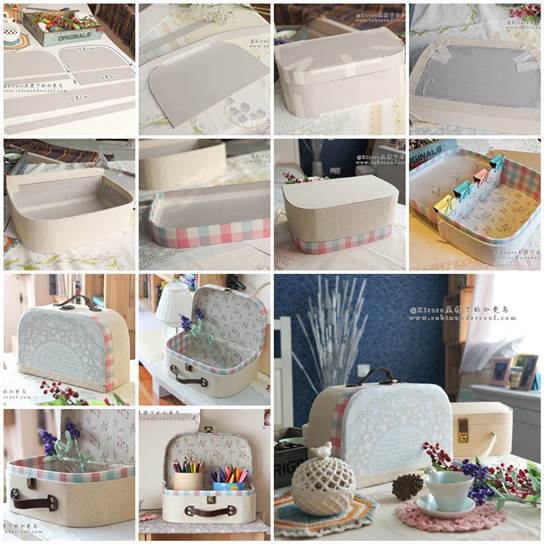 Here is a nice DIY project to make a vintage style cosmetic case from cardboard. I really like this super cute idea to decorate it as a suitcase. It looks so lovely and pretty! It is very versatile. If put in the bedroom, it is perfect for putting away all your accessories (necklaces, earrings, brooches, etc) in a nice and organized way. It can be used as an organizer for stationery, toys and other small items. You can use different colors of fabrics for the cover of the cardboard. You can also add your own style of embellishments for the perfect finish. Let's give it a try!
Here are the supplies you'll need:
Cardboard;
Wrapping fabric
Ornaments: lace, ribbons etc.
leatherette;
Nuts;
Bolts;
Buckles;
Scissors;
Glue;
Clips;
Pliers.