DIY Stylish Square Knot Macrame Bracelet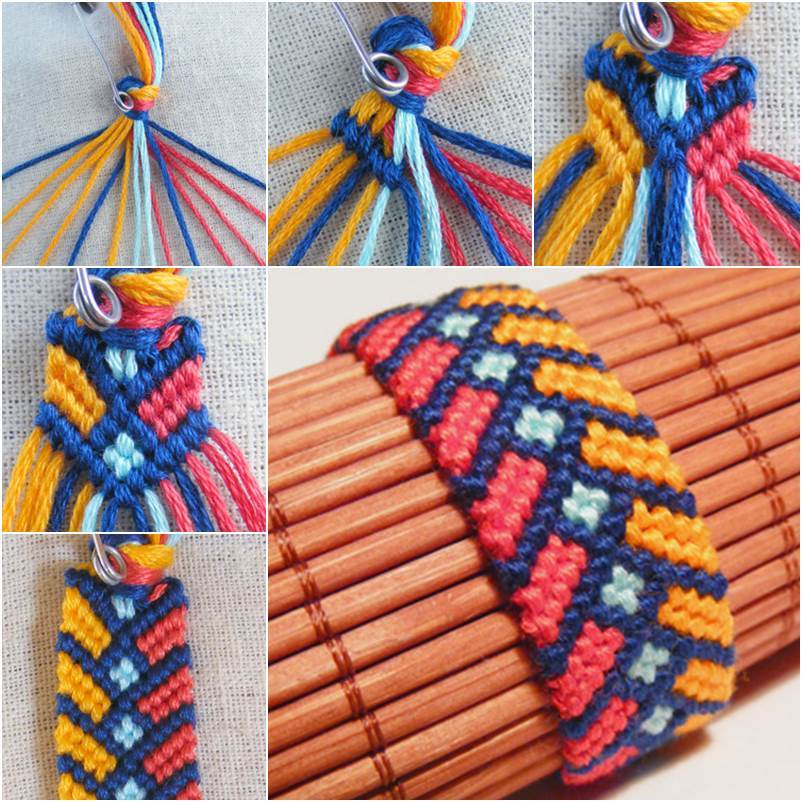 Macrame is a form of textile-making using knotting rather than weaving or knitting. Its primary knots are the square knots. Here is a nice fashion project to make a square knot Macrame bracelet. It doesn't require complicated braiding technique. All you need to do is keep tying the knots patiently. This bracelet is a little wider because it uses more than ten strands of cotton yarn. You can choose your favorite colors to create your own design. I like its V shape pattern with small squares in between. This gorgeous bracelet will certainly make a nice-looking ornament on your wrist. In addition, you don't have to spend much on a nice new bracelet like this, which is one of the benefits of DIY. SUPPLIES:
Cotton yarn in various colors;
Scissors;
Pins.

The following is another stylish DIY square knot Macrame bracelet. Enjoy!