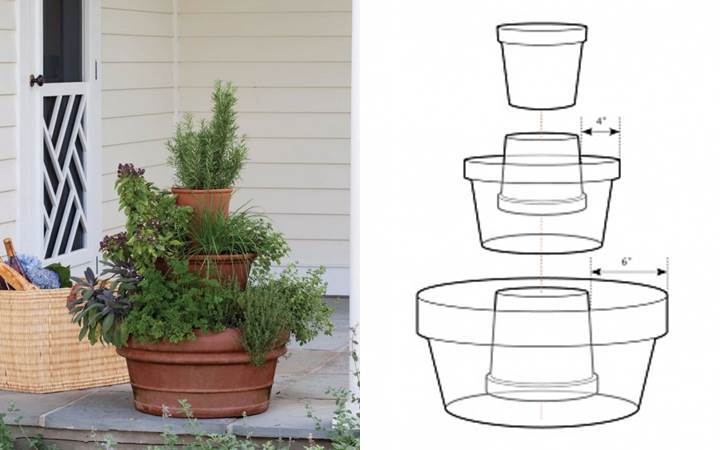 Here is a super cute idea to make a stackable herb tower. Unlike other garden tower projects which require nailing and drilling, this one turns out pretty easy and practical. Just stack different sizes of flower pots on top of each other. The inner pot in each layer is inverted as the base to support the outer pot for the upper layer. Isn't that cool? You can customize the size and number of layers of the flower pots according to your preference. This compact herb tower is also a great space-saving solution thanks to its vertical planting structure. You can still grow a lot of fresh herbs even if you don't have a big yard.
Thanks Martha Stewart for providing this creative idea to make a stackable herb tower! Please head over to Martha Stewart for more details…
Martha Stewart – DIY Stackable Herb Tower
The followings are other creative vertical planting ideas. Hope they are inspirational for your gardening plan in this coming spring. Enjoy!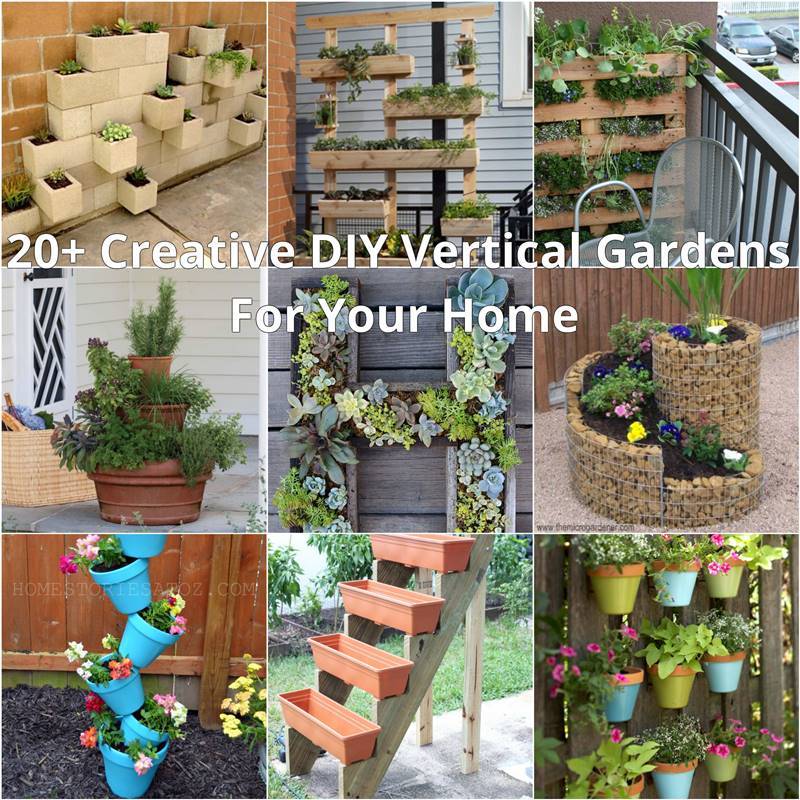 Click here for 20+ Creative DIY Vertical Gardens For Your Home