DIY Rainbow Soap Foam Bubbles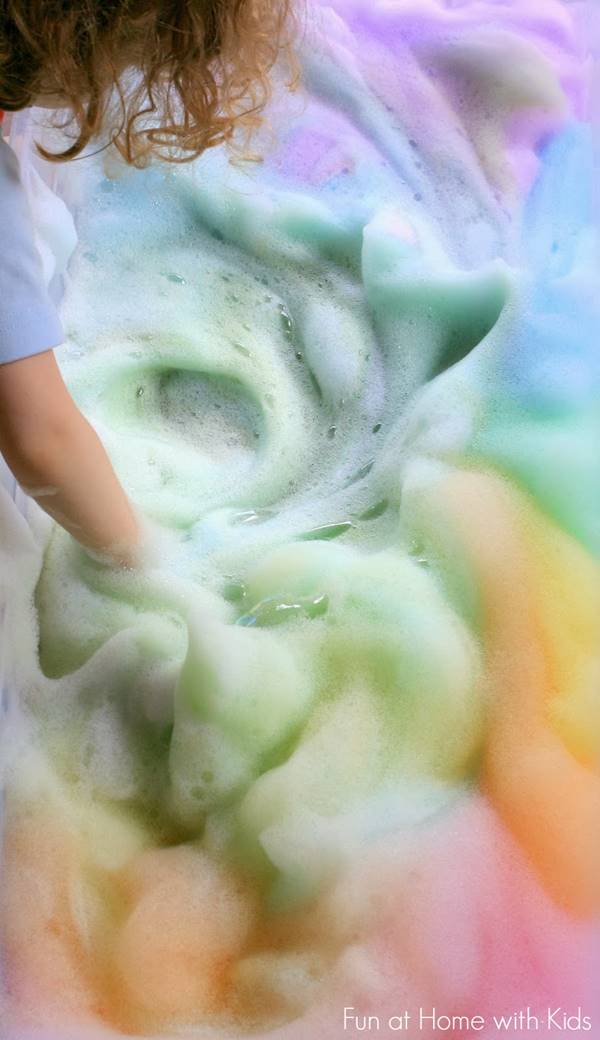 My kids love playing with soap foam. They like to blow the bubbles, swirl a big bunch of soap foam and get their hands wet in the soap foam for sensory fun. Usually we would make the plain white or clear bubbles. I found this amazing idea to add some colors and make the rainbow soap foam bubbles. They are very quick and easy to make and all you need is just some dish soap, water and food coloring. It would be a cheap and fun play time for the kids and even the whole family to enjoy. Let's try it!
Here's the link to full tutorial from funathomewithkids.com…
Looking for other fun activities for kids to do this summer? The followings are more ideas for you. Have fun!