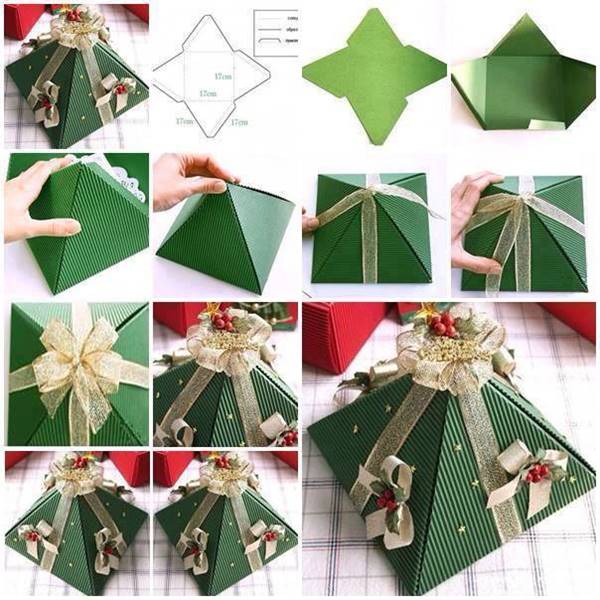 If you want to add a personal touch to the gifts for your friends and family, you can wrap the gifts in a beautifully designed gift box. Here is a super cute idea to make a pyramid gift box. It looks so unique and pretty when tied with the ribbon bow. It's great for packing Christmas gift. A gift in this beautiful pyramid gift box will definitely impress its recipient. You can choose different colors for the corrugated paper and ribbon to create your own design. Enjoy!
Here are the things you'll need:
Cardstock paper;
Ribbon;
Glue;
Pencil;
Ruler;
Beads and other ornaments;
Template.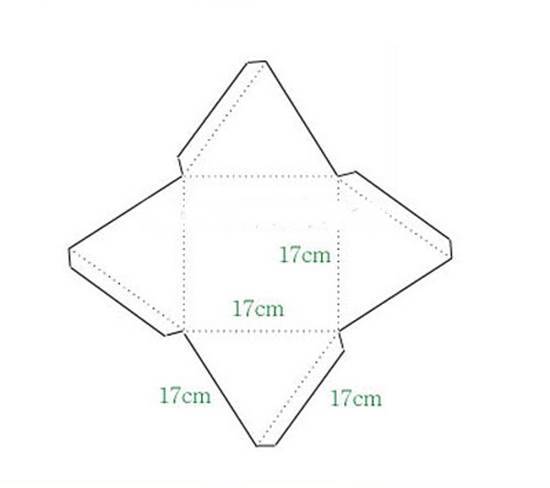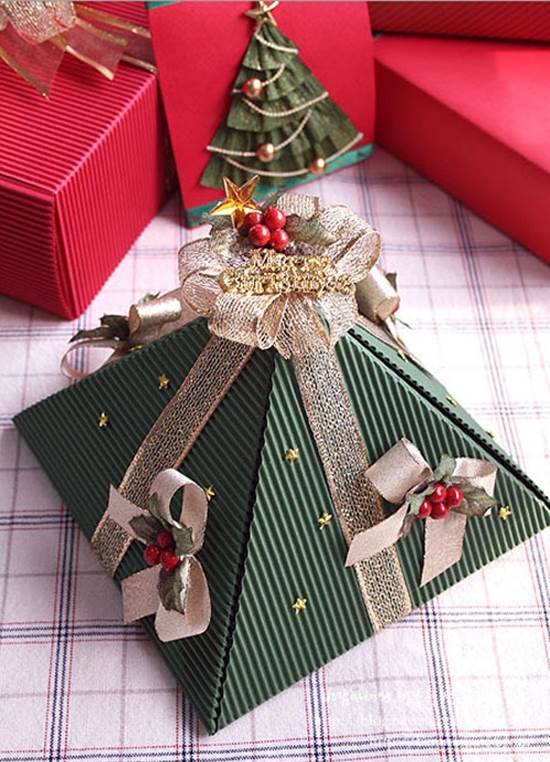 The following is a similar project to make an easy Pyramid gift box.