DIY Nice Sandbox for Kids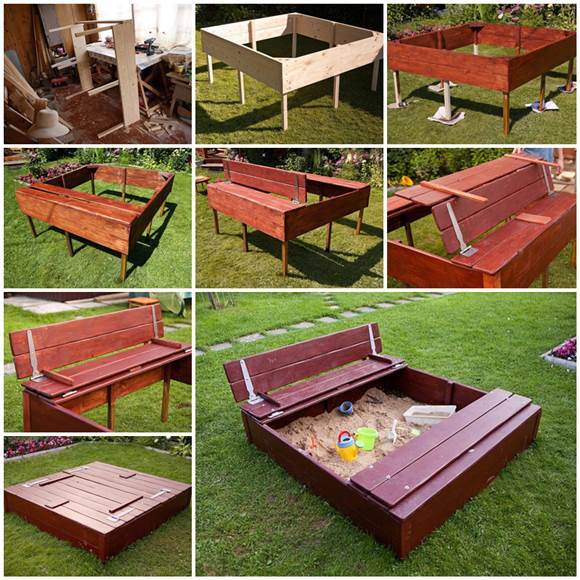 Every kid seems to love playing with sand. As summer is coming, kids would love to play with sand in their own backyard because they can play anytime they want. No need to go to the park! But an ordinary sandbox would easily cost you more than a hundred bucks on Amazon. So why spend the money when you can actually make one yourself? Here's a nice DIY project to make a sandbox for your kids. The design is really creative. It comes with the lids when you don't use it, which helps to keep everything clean. When you opens the lids, they become benches for kids to sit! Isn't it cool?
If you decided to take the action, head over to ivan-kruglov blog for the step by step tutorial via the following link.