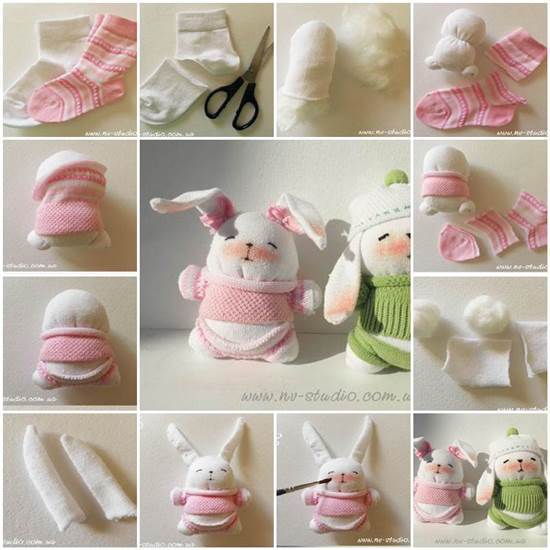 Sock animals are just fabulous and the process of making them is so much fun. Be sure to check out all the sock animal projects on my site HERE.
I am excited to feature another DIY project to make a sock bunny. It look so adorable! It's very easy to make. All you need is just a few pairs of old socks, stuffing and decoration materials. They are so soft and comfortable for the little hands. They are also great gifts for your friends' kids on Easter. Let's give it a try!
To make this adorable sock bunny, you'll need:
A couple of old socks with different colors;
Polyester fillings;
Needle and thread;
Scissors;
Paint;
Decorative bows;
Paint brush.

Here's the link to the tutorial (translated version)…
The following is a roundup of some of our favorite sock bunny crafts. Enjoy!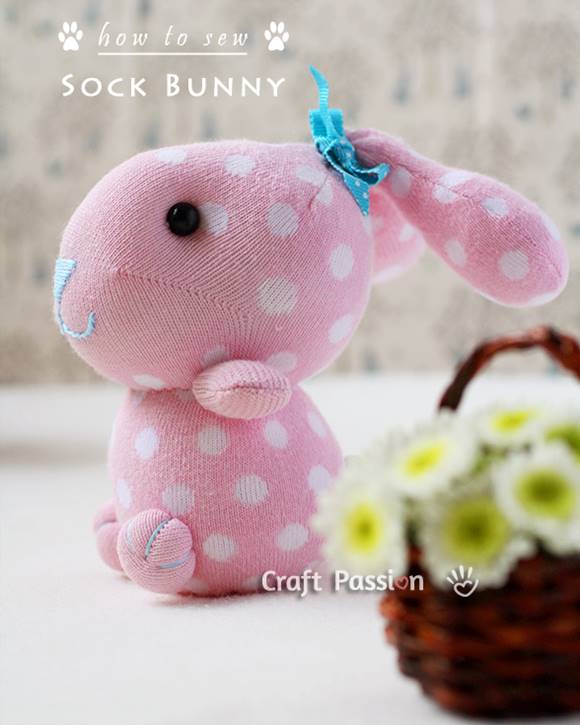 Here's the link to the tutorial…
Craft Passion – Sock Bunny Sewing Tutorial

Here's the link to the tutorial…
ENVATO TUTS+: How to Make Easter Bunny Softies From Socks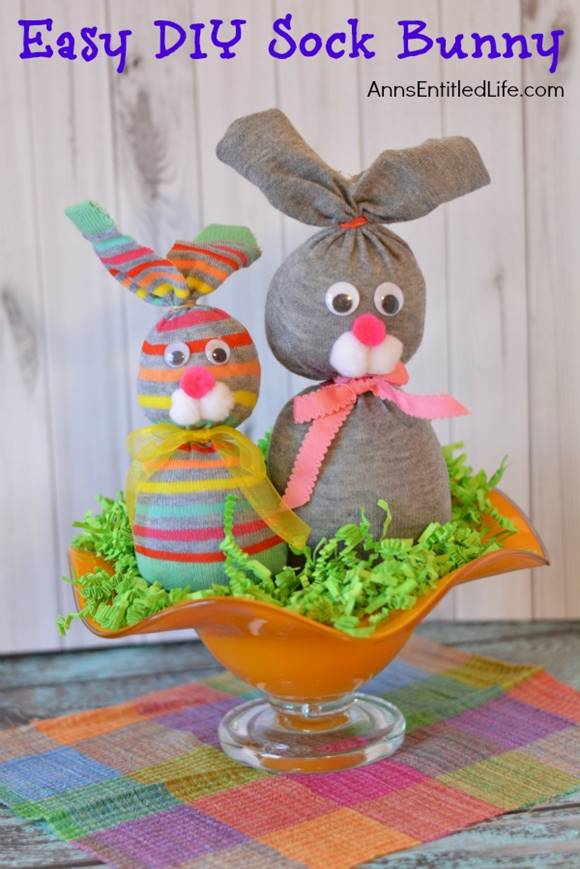 Here's the link to the tutorial…
Ann's Entitled Life – No Sew Sock Bunny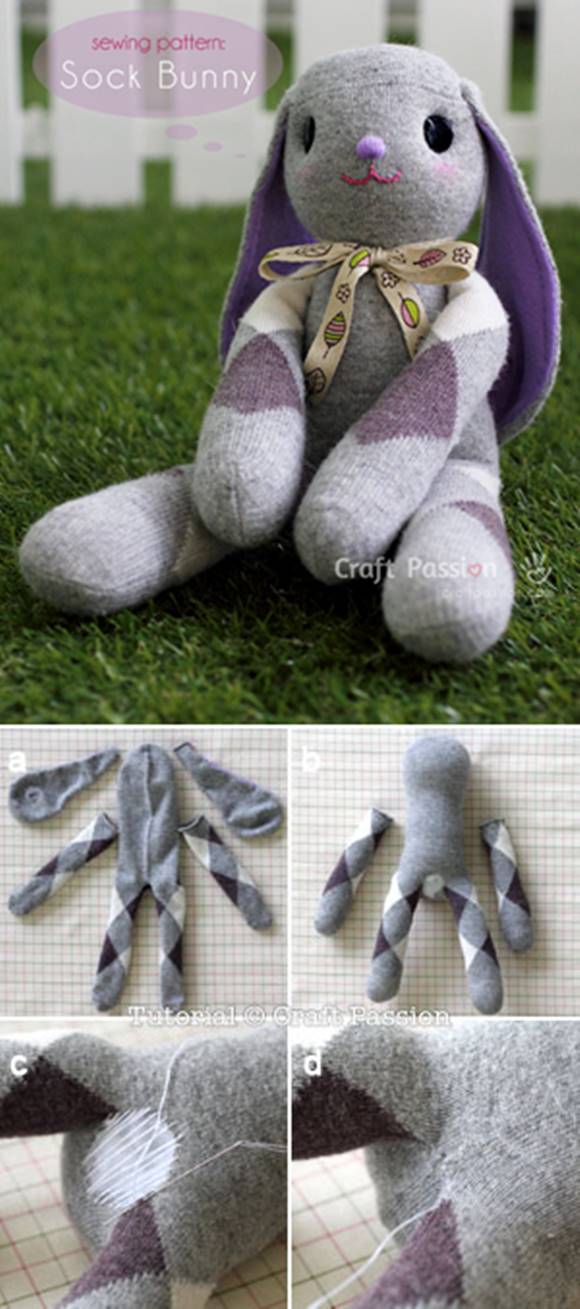 Here's the link to the tutorial…
Craft Passion – Lop Eared Sock Bunny Tutorial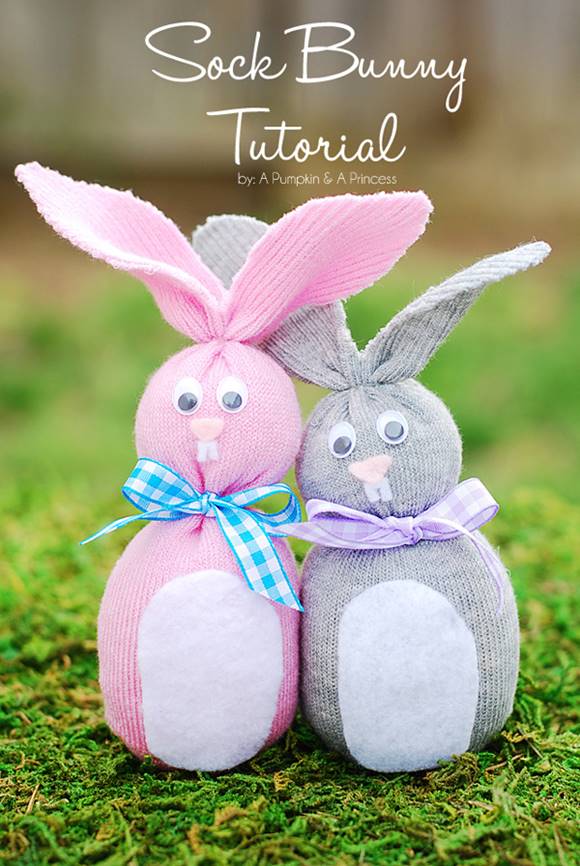 Here's the link to the tutorial…
A Pumpkin & A Princess – How to make sock bunnies