Creative Ideas – DIY Upcycled Bow Sweater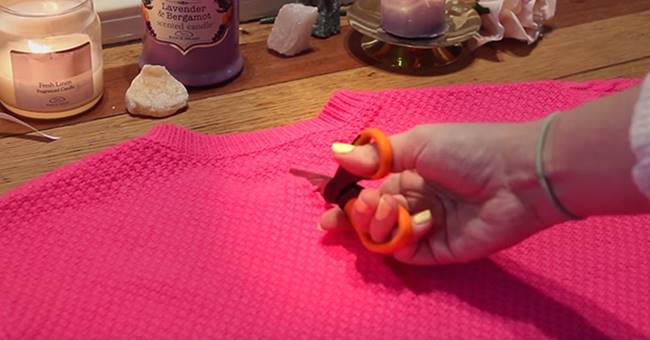 As the weather is getting colder, it's about time to bring out all those sweaters in preparation for the winter season. But do you have some old sweaters that are sitting in your wardrobe for a long time, because they are oversized, out of fashion or you are just bored with them? You don't have to spend extra money on a new winter decorated sweater. With a little bit of creativity and needle work, you can upcycle your old sweaters and give them new life.
In the video below, CutiePieMarzia demonstrates a creative and fun way to dress up an old sweater and upcycle it into a lovely sweater with open back design and ribbon bow ornaments. It's very easy and quick to do. You'll need a pair of scissors, a pencil, sewing kit, ribbon and of course, a sweater. The resulting sweater looks so cute and elegant. You can also use other ornaments to create your own design. Follow the video and learn how to refashion an old sweater in just a few easy steps. I can't wait to try it and I have just the right sweater for this project. How about you? Enjoy!
Is this something you are going to give it a try? Please share this cute DIY upcycle project with your friends and family! If you have other ideas to refashion your old sweaters, please share them with us!