Creative Ideas – DIY Tire Planters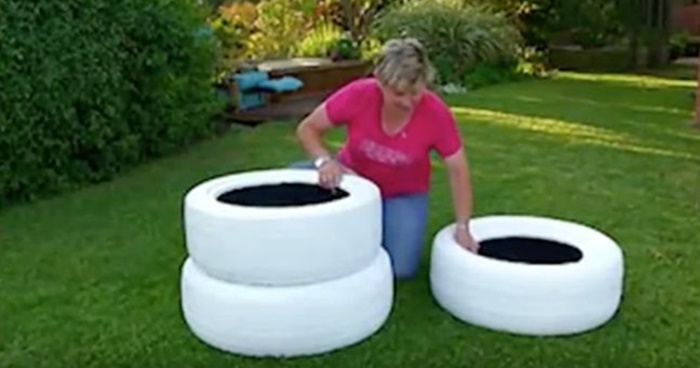 Relaxing in my backyard garden and enjoying the view is one of my favorite leisure time. That's why I am always on the look out for new and creative ideas to decorate my garden. You don't have to spend much on some fancy garden decors. With creativity and some elbow grease, you can create something amazing from old stuffs, such as an old tire.
There are many creative and interesting ways to repurpose old tires into useful items, such as furniture, a mini garden pond, seesaw and cute garden decors. You can also make some great-looking planters! In this tutorial, YouTube channel TheGardenerMag demonstrates how to make a tire planter. It's pretty easy and fun to make and you can do it with the kids. This will set a great example of reusing old items and turn them into something both beautiful and useful. If you are concerned about the chemicals in the tire, you can just plant some ornamental flowers instead of veggis in the tire planters. Follow the video and watch the detailed instructions. Enjoy!
source: TheGardenerMag
What do you think of these tire planters? Please share this awesome DIY garden project with your friends and family!