Creative Ideas – DIY Stunning String Art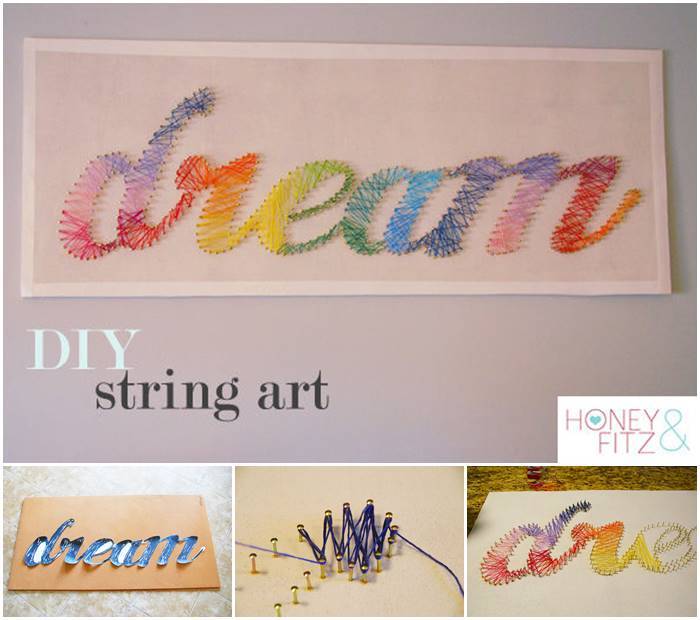 I am excited to feature this DIY project to make string art. It looks beautiful and stunning. I love it that there are so many colors of string used here, creating a rainbow spectrum effect. To make this, you will need to make the template first (here it's the word "dream"), place the nails on the outline of the template, and finally wrap the nails with string. The last part does require some patience, but the result looks so awesome that it's worth all the efforts. With the same method, you can actually make any templates you want, such as words, shapes and so on. It makes a beautiful piece of home decor and a fantastic handmade gift for family and friends.
Please head over to Instructables for the step by step tutorial and learn to make this stunning string art to decorate your room. Here's the link…
Instructables – DIY String Art Tutorial
You may also like this Beautiful Botanical Prints Wall Art.
Click here for DIY Beautiful Botanical Prints Wall Art