Creative Ideas – DIY Spoon Planter Hooks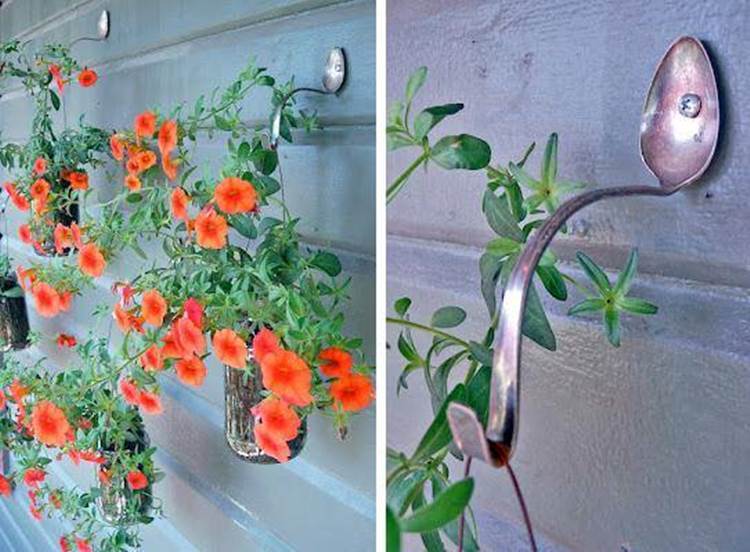 Metal cutlery is not just for use in the kitchen or in restaurant. With a little bit of creativity, you can make some interesting crafts from it. This awesome spoon planter hook is a perfect example! What a creative idea! The back part of the spoon is bent to make the hook and front part is screwed into the wall, creating such a unique planter hook. Hang a planter with beautiful flowers on the hook and it will make a great decor in your porch or backyard.
These awesome spoon hooks are from the Hutch Studio blog. They are selling the whole set (hanging jar + spoon hooks) for $15. However, if you are crafty and handy, you can try DIY and we found a great tutorial at WikiHow. They have great tips on how to bend the spoons into hooks, which I think is the most difficult part of this project. Head over to WikiHow for the step by step tutorial in the following link…
WikiHow – How to Make Hooks and Hangers from Old Cutlery
image credit: hutchstudio.blogspot.com
You may also use kitchen utensils such as spoons to make a stunning chandelier.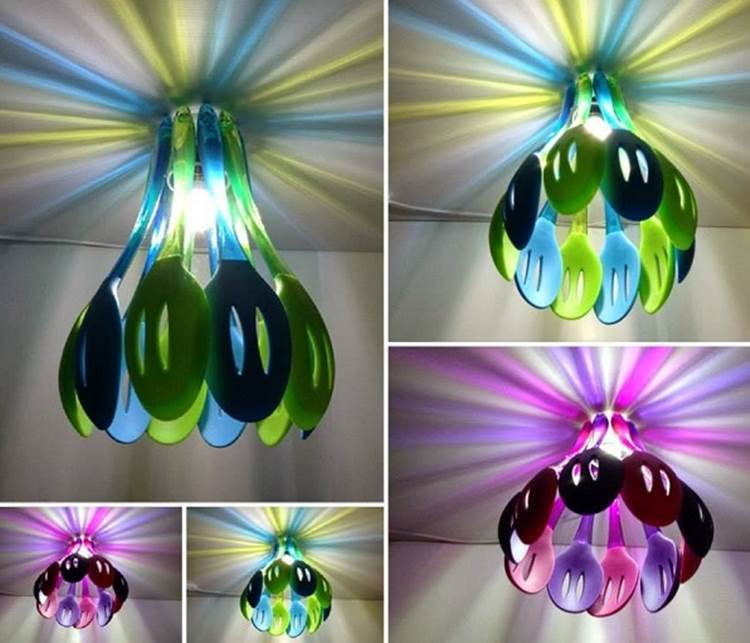 Click here for Creative DIY Kitchen Utensils Chandeliers