Creative Ideas – DIY Rainbow Crayon Vase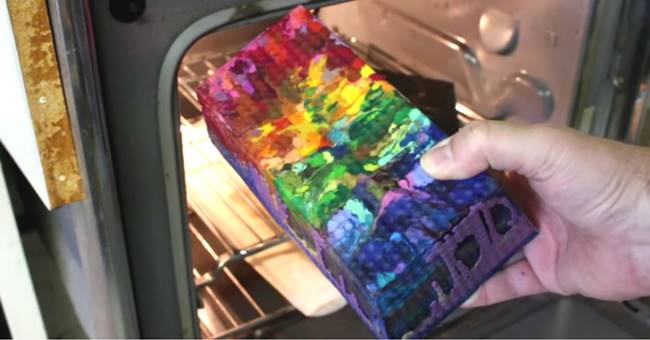 Melted crayon craft is getting very popular these days and has been all over the internet. It's a cheap, easy and really fun activity for anyone who loves to create something that's bright, vibrant and colorful. There are many kinds of melted crayon crafts. The easiest one would be using a hairdryer to melt the crayons and create an art canvas. Today I am going to feature an awesome melted crayon project which is a bit complicated, but the final result is stunning!
In this DIY project, Peter Brown shows us how he made a rainbow crayon vase. By melting over 250 crayons and then using his wood processing tools, he turned the ordinary crayons into a beautiful vase that is really a work of art. I love the way this rainbow crayon vase brings the cheerful color to the room. It will look great together with the fresh flowers. It will also make a nice handmade gift for friends and family. Check out the video for the whole process. If you are interested in Peter Brown's other awesome projects with his powerful tools, you can visit his YouTube channel here.
Don't forget to share with your friends and family!