Creative Ideas – DIY Perfect Homemade Sushi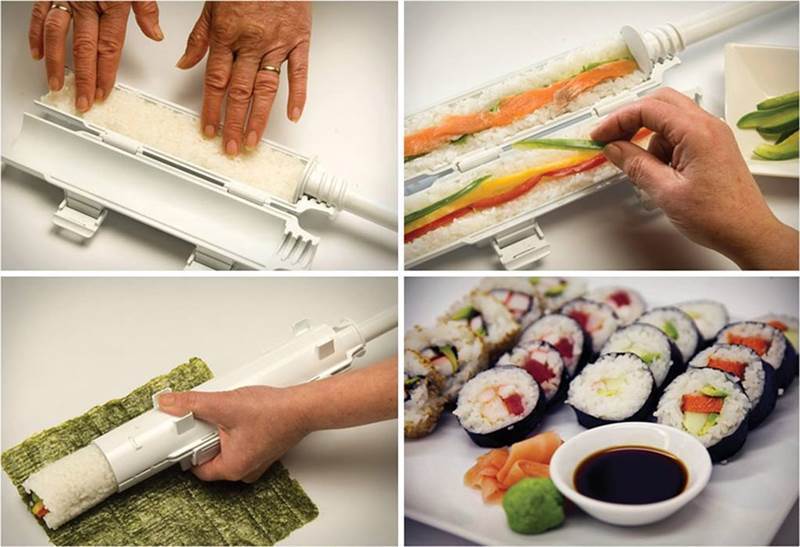 Do you like sushi? Perfect sushi is no longer an expensive restaurant food. Professional and round sushi can now be created in your own kitchen with your own choice of fillings. With easy-to-follow instructions, this smart sushi maker, Sushezi, creates perfectly formed sushi quickly and reliably with no guesswork and no trial and error. Just add ingredients and plunge rice onto nori sheet. Then you can make roll after roll. Using your own choice of healthy fillings, such as meat, fish and vegetables, will make you a sushi expert and have your guests coming back for more. The Sushezi can also be used for a variety of dessert items. Walnut rolls, fudge rolls, cake rolls, and biscuit cookies are only a few of the possibilities!
Wanna give it a try? Head over to Amazon for more information and reviews of this smart sushi maker. It's also a great gift for someone who loves sushi!