Creative Ideas – DIY Light-Up Headboard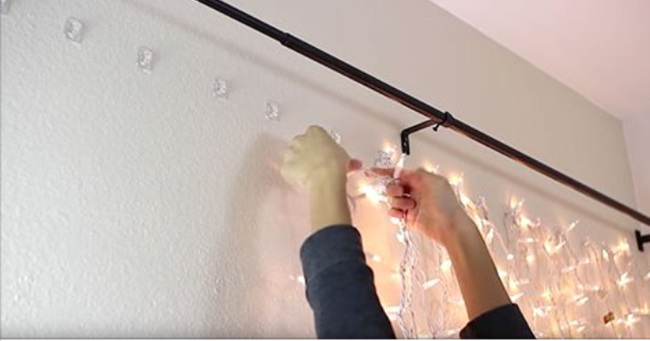 Are you looking for creative and inexpensive ways to decorate your bedroom? How about making a unique wall decor? You don't have to spend a lot on buying fancy items from the store. With creativity and a bit of time, you can make some fabulous decorations to spruce up your bedroom. Here's a perfect example.
In this tutorial, Nastazsa from YouTube channel LagunaBeachLove10 shows us a very creative idea to make a light-up headboard to hang behind her bed. It looks so beautiful and is easy to make. All you need are some simple materials such as mini Christmas lights, curtain rods, plastic hooks and curtains. You can adjust the length of the curtain rod to fit the size of your bed. Check out the video and learn how you can turn your blank wall space above your bed into a lovely light-up headboard. Enjoy!
Are you going to give this a try? Please share this awesome DIY project with your friends and family!