Creative Ideas – DIY Jewelry Holder Using Dollar Store Items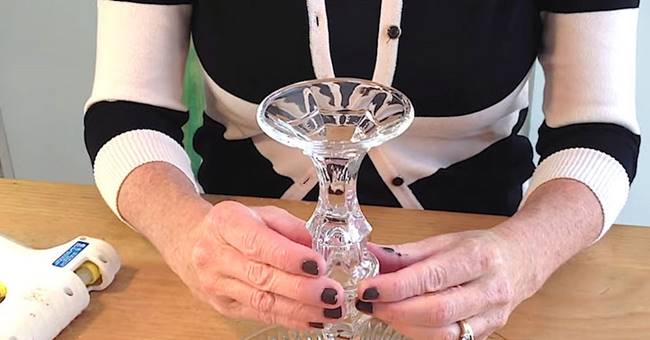 Hello ladies, how many fashion jewelry accessories do you have? I am sure most of us have a lot of them: necklaces, earrings, bracelets… It's just so easy to own a large collection. How do you usually store them? Jewelry boxes are good options and they are nice and beautiful both for storage and display. However, the accessories can easily get tangled and inconvenient to be taken out. If you are looking for a nice and convenient place to store all your jewelry fashion accessories, here's a perfect DIY idea for you.
In this tutorial, Michele Baratta shows us a simple and clever DIY project to make a jewelry holder. Using Dollar Store items such as glass candle holders, plates and other ornaments, she made a lovely jewelry stand that no one would realize it was from the Dollar Store. It is also a great way to display your jewelries and keep them well organized. You can use your favorite colors of paint and decorations to create your own design. Check out the video and learn how to make one yourself. Enjoy!
Are you going to give this a try? Please share this easy and fun DIY project with your friends and family!
(source: Michele Baratta)