Creative Ideas – DIY Hexagon Cake Knife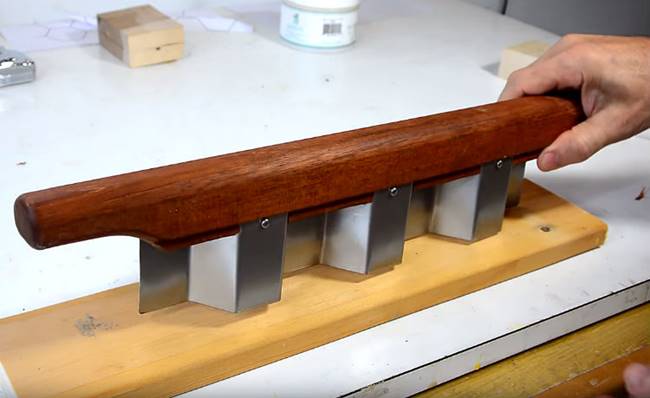 Do you like baking homemade cakes? How do you usually cut your cakes? With a regular knife, you can only cut the cakes in rectangles, squares or triangles. But if you want to cut the cakes in other unique shapes, maybe you'll need a special cake knife. If you are handy enough, you can try making your own cake knife. And here's what Matthias Wandel made for his wife.
Mathias Wandel is an expert at wood working. Inspired by his wife's idea to cut a cake into unique shapes such as triangles, he came up with a even cooler idea to cut the cake into a more uncommon shape: hexagon! The video below shows the step by step how he made the hexagon cake knife to cut the cake into hexagon shaped pieces in a honeycomb pattern. It did require a lot of time, efforts and attention to details to make this cool tool. But the result is quite impressive. Check out the video and watch Mathias' wonderful work!
Please share this awesome DIY project with your friends on Facebook!