Creative Ideas – DIY Hanging Birthday Reminder Calendar Board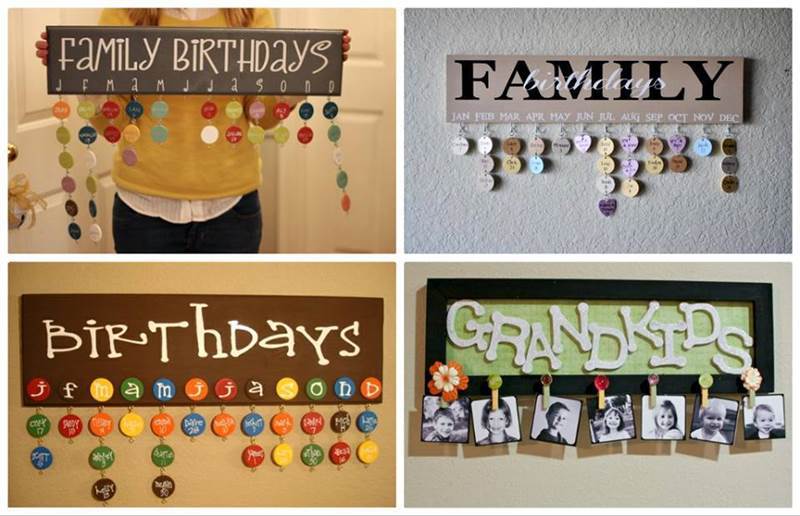 If you are not good at remembering birthdays, then these creative hanging birthday reminder calendar boards will come in handy. Write the names and days on the little hanging tags and hang them under the appropriate months. They will help you to keep track of not only birthdays, but also any special days which you want to mark down. You can customize the tags with colors and shapes. These calendar boards will also make unique home decors and nice gifts.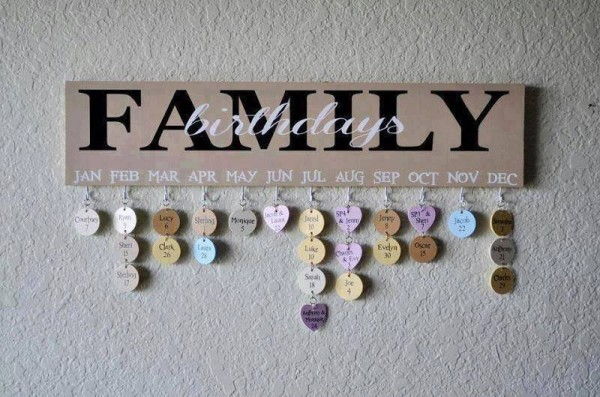 Check out at Amazon for a bunch of different Family Birthday Reminder Board options…
If you have some extra time and want to try DIY, here is a nice tutorial on how to make one of these hanging birthday reminder calendar boards…
Family photos will also help to remind us of the important moments and valuable memories when we spent time with our family. Check out 30+ Creative Ways to Display Your Family Photos in the following link.