Creative Ideas – DIY Fruit and Vegetable Christmas Tree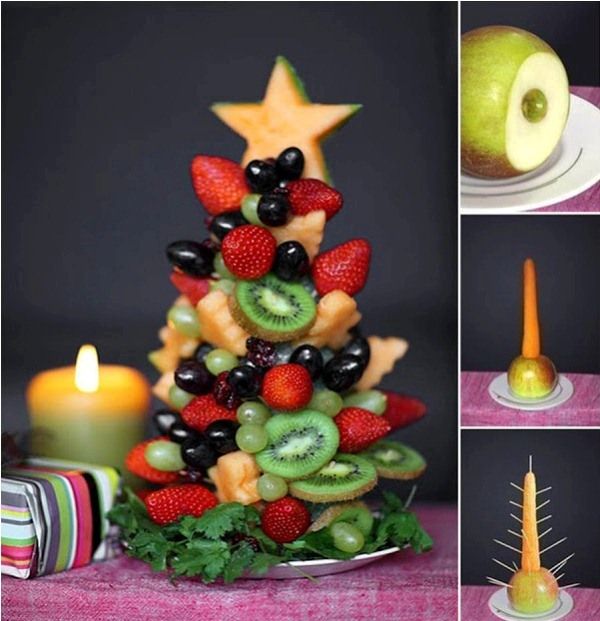 Soon the holiday season is coming. Are you looking for some creative recipes for your Christmas and New Year's Eve parties? The above photo is a perfect example. What a creative way to serve fruits and you can include all your favorite fruits: grapes, kiwis, melons, strawberries etc. It is very easy to make. Just use an apple and carrot as the base, stick the toothpicks in it and then place various fruits on it. This festive fruit Christmas tree will certainly be a delicious decor on your Christmas table!
Head over to the Ginger & Garlic Blog for more details on how to make this stunning fruit Christmas tree…
Ginger & Garlic – Edible fruit Christmas Tree
The followings are more edible Christmas tree ideas using various fruits and vegetables. Hopefully they are inspirational for you to make your own. Enjoy!