Creative Ideas – DIY Cute Tin Can Lanterns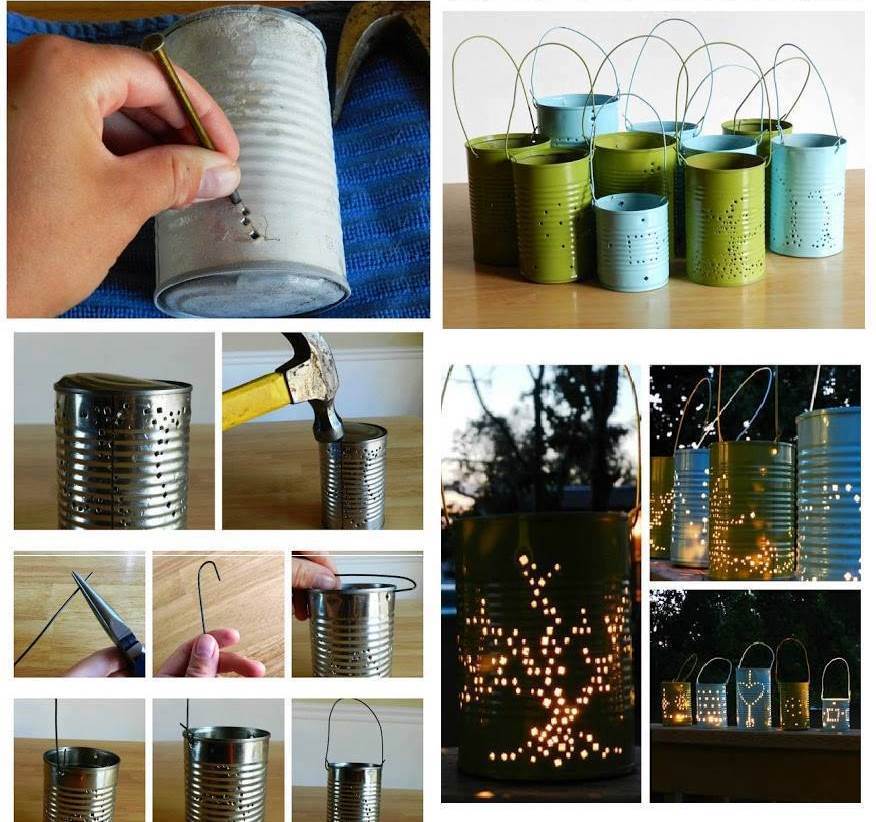 It's awesome to recycle the everyday items around your household that you are going to discard, and turn them into something useful. I am excited to feature a creative idea by Elise Engh. In her blog Grow Creative, she made some cute lanterns from recycled tin cans. The best part of it is that you can create any patterns you like with the nail holes, such as a heart shape, flowers, animals, letters and so on. Place tealight candles to light them up. When the light goes through the handmade holes on the tin cans, it creates a faintly shimmering and beautiful effect. These tin can lanterns will make unique decors for your garden! Thanks Elise for the wonderful project!
Please head over to Grow Creative to check out the step by step tutorial…
Grow Creative – Tin Can Lanterns Tutorial
There are many other creative ways to make a lantern from recycled materials. The followings are a few more examples for you. Click the links below for more details. Happy crafting!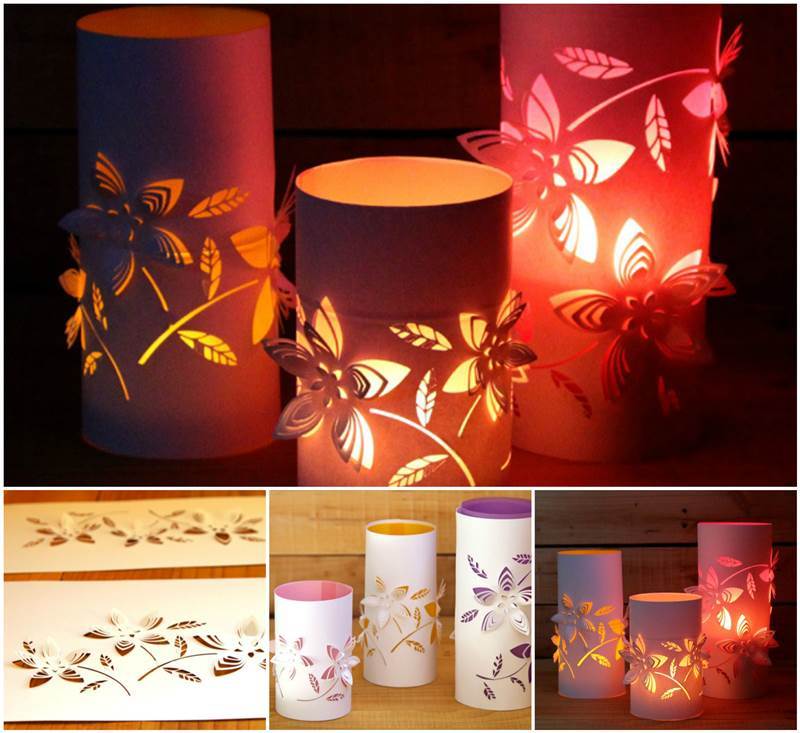 Click here for DIY Beautiful Dimensional Flower Paper Lanterns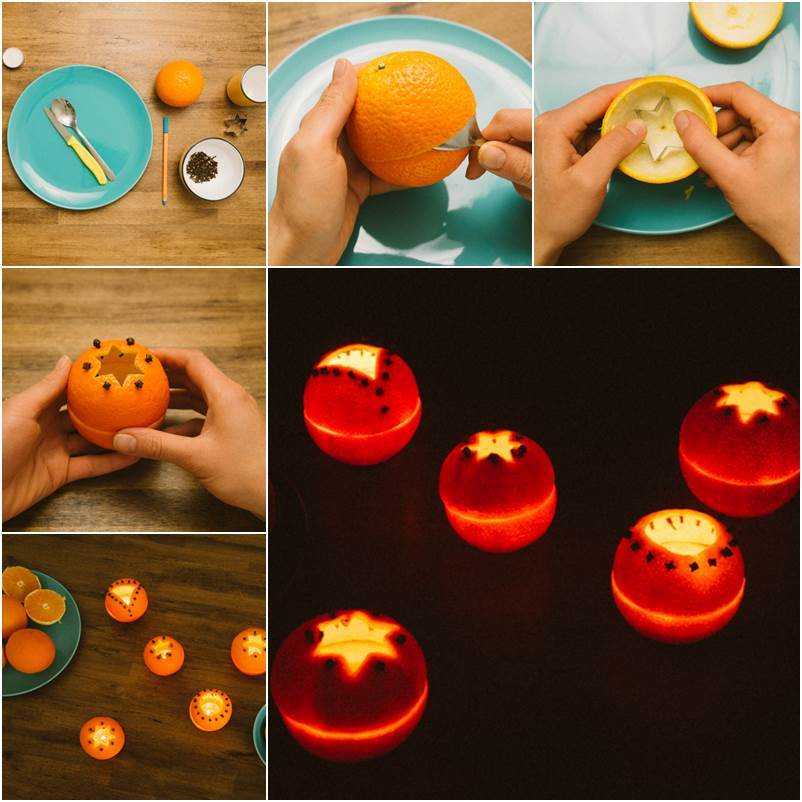 Click here for DIY Cute Orange Rind Lanterns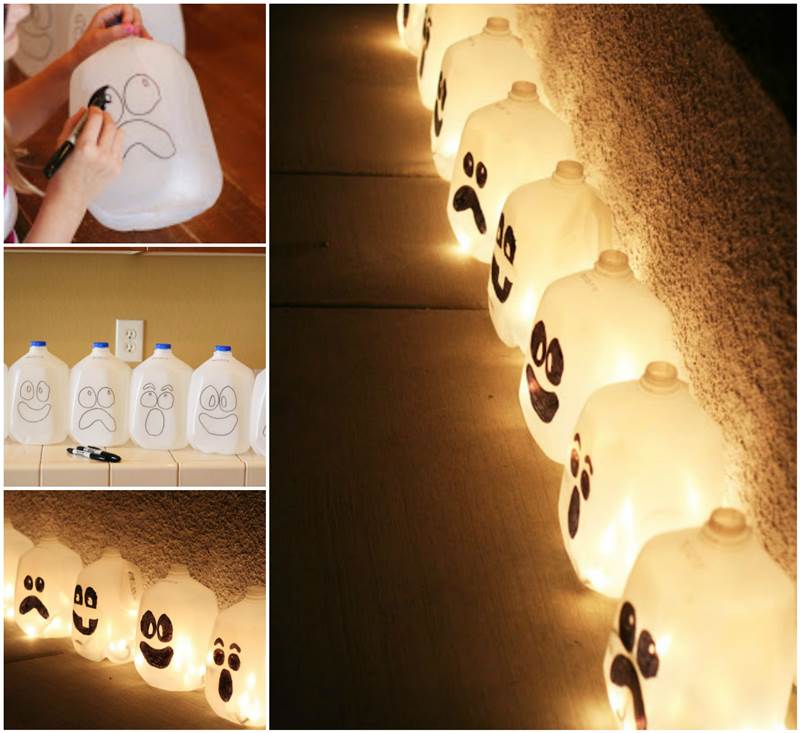 Click here for DIY Halloween Lanterns from Recycled Milk Jugs