Creative Ideas – DIY Cute Fondant Turtle Cake Topping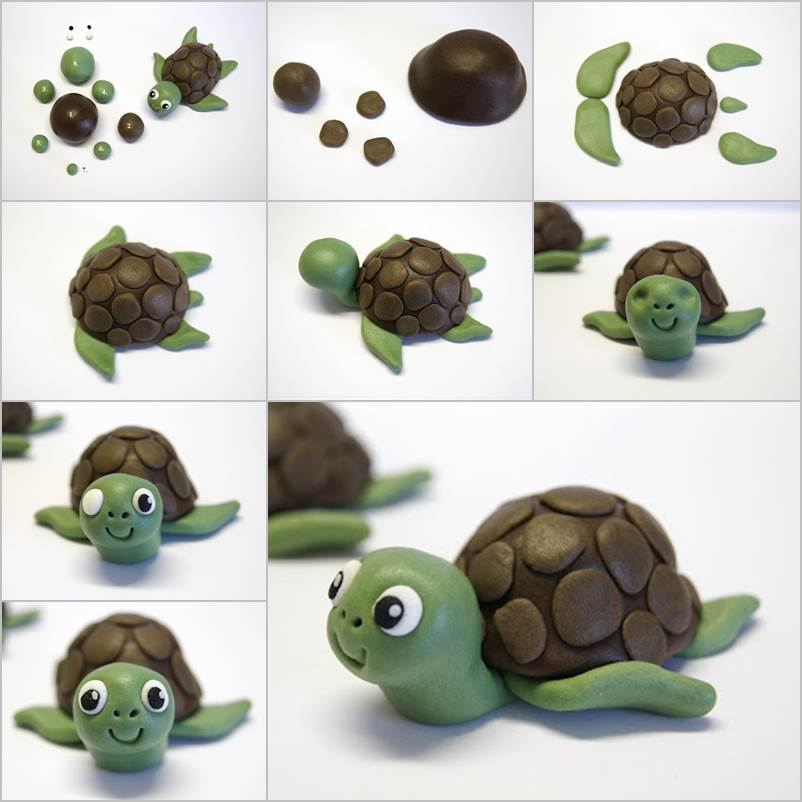 How cute is this little turtle! At first glance, I thought it is a play-doh craft. Actually it is made from fondant, an edible icing used to decorate or sculpt cakes and pastries. It is super easy and fun to create so you can work with your kids on it. I am sure they will love it just like they love playing with play-doh. Of course, you can use play-doh or polymer clay to make it. This cute little fondant turtle would make great toppers for cupcakes, cookies and cakes. 
Check out the step by step tutorial in the following link (translated version)…
Marie's Cakes and Sweets – Fondant Turtle
With fondant, the creativity is endless. The followings are more fondant animal tutorials for you. Whether it's for cake decoration or kids' craft, we hope that you will have fun with these colorful and adorable fondant animals. Enjoy!