Creative Ideas – DIY Chained Pearl Ribbon Bow Bracelet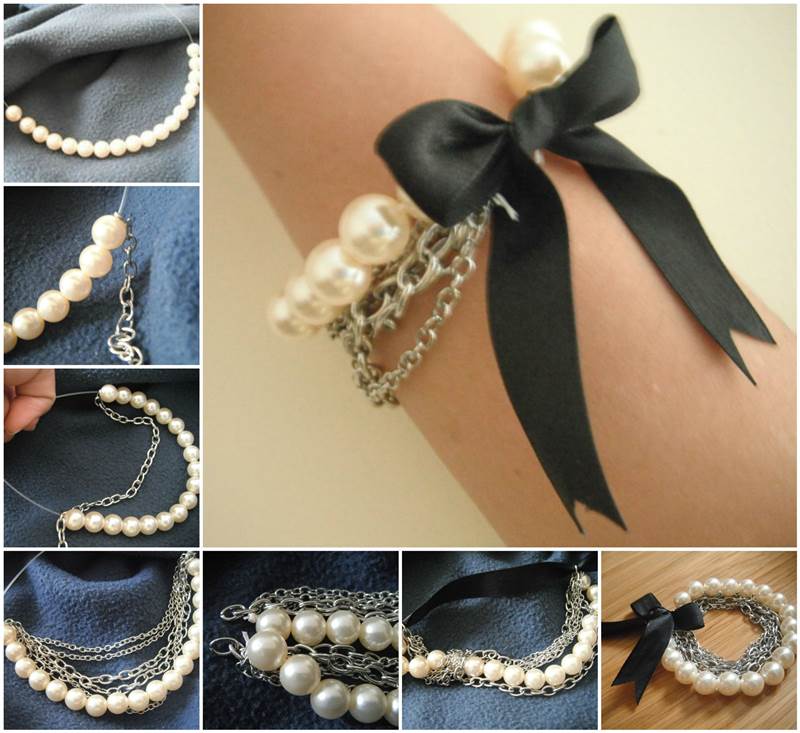 Bracelets are wonderful ways to highlight your fashion style. You don't have to spend much on a nice new one. There are many creative ways to make your own bracelets with simple materials. Here is a nice DIY project to make a chained pearls ribbon bow bracelet. Pearl beads are perfect materials for making jewelry: necklaces, bracelets, earrings, brooches and even embellishments on clothing. With some basic tools and supplies, you can create this elegant and stylish chained pearl ribbon bow bracelet to add to your fashion collection or send as gifts for friends. Time to show the glamour on your wrist!
Here are the materials:
Black satin ribbon;

Pearl beads (Amazon);
Jump rings (Amazon);
Chains (Amazon);
Nylon thread;
Scissors.
Head over to Cut Out + Keep for the step by step tutorial…