Creative Ideas – DIY Adorable Mini Fairy Houses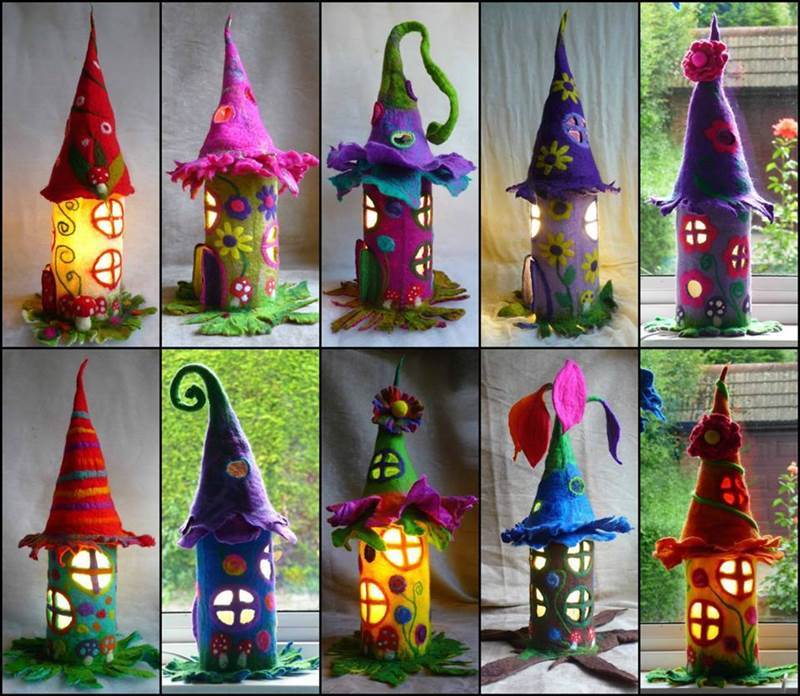 My 4-year-old daughter loves fairy tales. Every night before going to bed, she would love to have me reading fairy tales to her until she falls asleep. Recently I was looking for decoration ideas for her bedroom. A friend of mine sent the above image found on Etsy to me. How adorable are these mini fairy houses! It's also an cute idea to place a light bulb inside to light them up. These fairy house lamps will bring a bit of fairy tale magic into a room and are great to decorate a nursery or kid's bedroom. They are all handmade of felt with bright colors. Both my daughter and I love them immediately when we saw the pictures. Unfortunately these items are sold out on Etsy, but you can find a lot of similar felted fairy lamps in the same store.
You can also make a paper version of these adorable mini fairy houses from recycled toilet paper rolls, which is a fun craft to work with kids. The following is a video tutorial from YouTube. Enjoy!
You may also like these adorable doll houses that are made from plastic bottles.