Creative Ideas – How To Decorate Basement Into A Beautiful Shared Bedroom On A Budget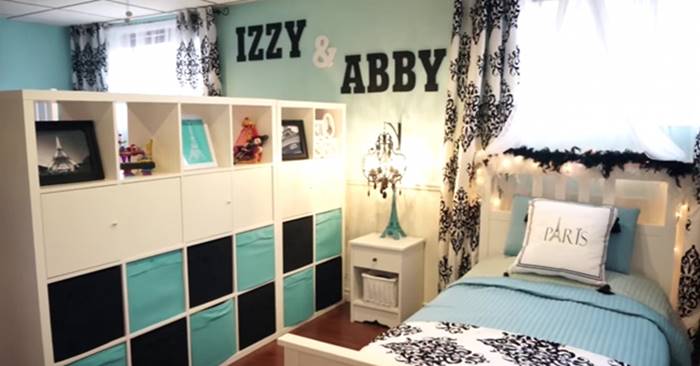 If you have brothers or sisters, you've probably had the experience of sharing a room with them. Not every family has enough bedrooms for every kid, so sharing rooms is the only option. But it's also important for kids to have their own private space, even if it's just a little corner in the house. Luckily, there are always brilliant tips and tricks that can help us to have a better solution and make our life so much easier. Let's look at how this creative mom solved this problem.
I am always amazed by the creative minds and skillful hands to turn something ordinary into extraordinary. When her two daughters needed their separate bedrooms desperately, Cas came up with a creative idea to decorate the basement into a beautiful shared bedroom. The video below shows all the details on how she created the perfect split room for her daughters so they could enjoy the privacy they desired. Her organizing and decoration tricks are really brilliant and impressive. The best part? The project was on a small budget! Follow the video and I am sure you can use some of her tips and ideas for your next project. You can check out more projects from Cas's blog and her YouTube channel ClutterBug.
Don't forget to share this awesome basement transformation project with all your friends and family!