Creative Ideas – How To Cut Watermelon In An Easy And Fun Way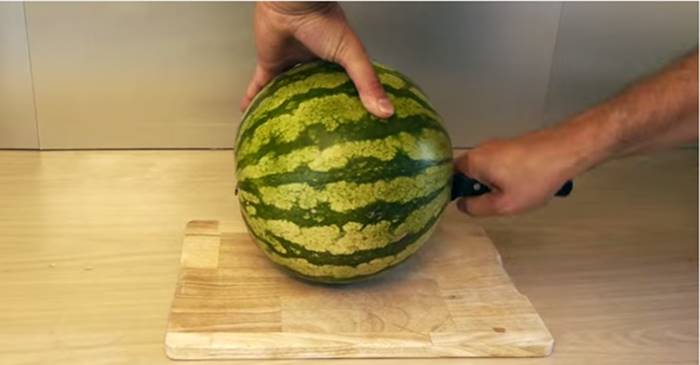 Watermelon is one of the most popular fruits during the summer. What is better than having a slice of watermelon in a hot summer day? It is the perfect way to get cool and refreshing! That's why it's the must-have for every summer party.
How do you usually cut and serve a watermelon? I just cut it in wedge shaped slices. But sometimes the pieces are too big or the shapes are too awkward to eat, so it might not be an efficient way to cut a watermelon. In this tutorial, DaveHax is going to show us an easy and fun way to cut a watermelon. With just a few cuts, you'll be able to cut and serve a watermelon easier and faster. This technique is perfect for parties, family gatherings and any occasions when you need to serve a watermelon. Follow the video and learn how to do it. Enjoy!
source: DaveHax
Are you going to give this a try? Please share this fantastic watermelon cutting tip with your friends and family!