40+ Organization and Storage Hacks for Small Kitchens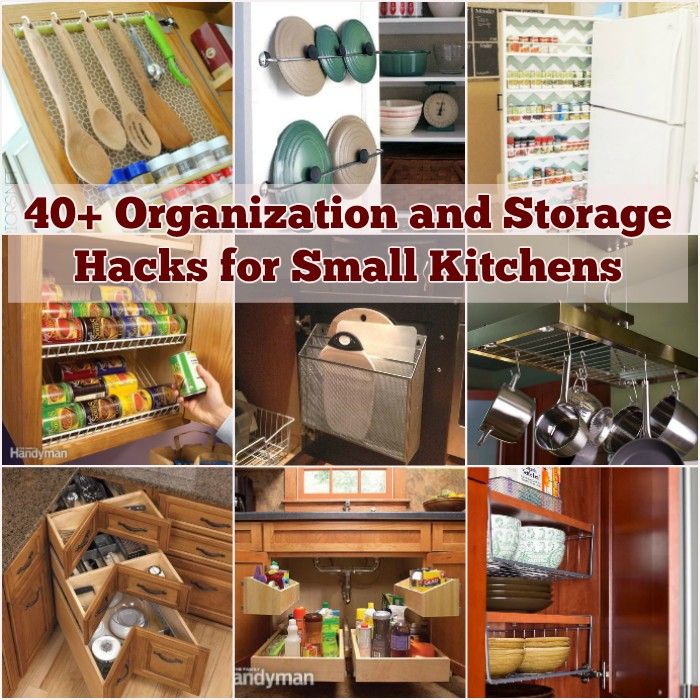 For many of us, kitchen is one of the places in our home where we spend a lot of time. Organizing and tidying up our kitchens is not an easy task, especially when we have limited room space and with so many stuffs and clusters like cooking tools, kitchen gadgets, utensils and supplies of food. Luckily, there are always some ingenious organization and storage tips out there that can help us organize our small kitchens wisely. Here is a round-up of more than 40 organization and storage hacks to help you save space and have a neat and organized kitchen. These hacks are easy and budget-friendly. From taking advantage of the space inside the cabinet doors to using tension rod to maximize the space under the kitchen sink, these space-saving hacks will help to make your small kitchen cleverly organized and your cooking pleasant. Hopefully you will get inspired and put some of these ideas into practice. Enjoy!
37. Maximize the storage space under the sink with a DIY pocket organizer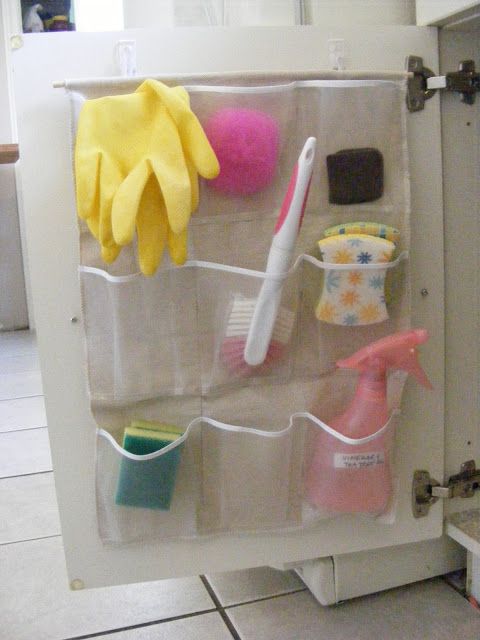 Tutorial via Imperfect Homemaking
38. Attach a magazine holder to the inside of the kitchen cabinet door for easy access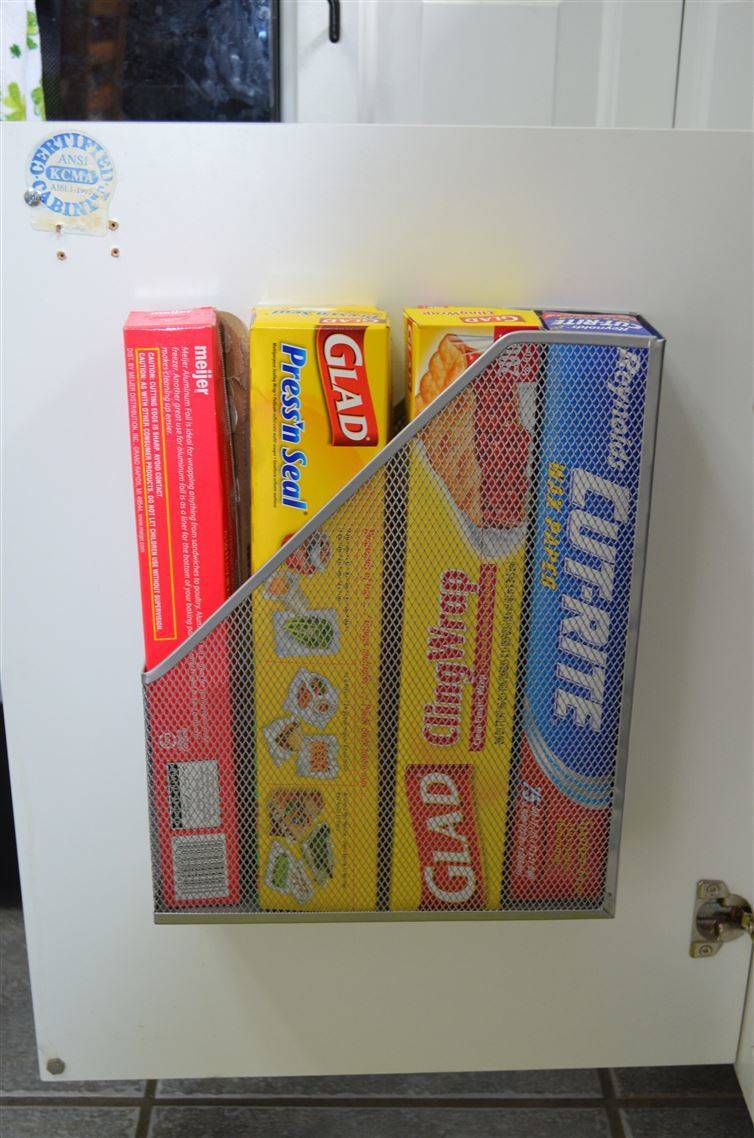 Tutorial via The Wandmaker's Mother
39. Take advantage of the inside of your cabinet doors to store spices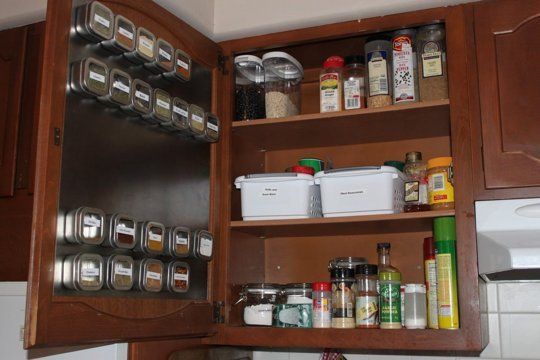 Tutorial via Becoming More Domestic
40. Use a cup holder to store cups vertically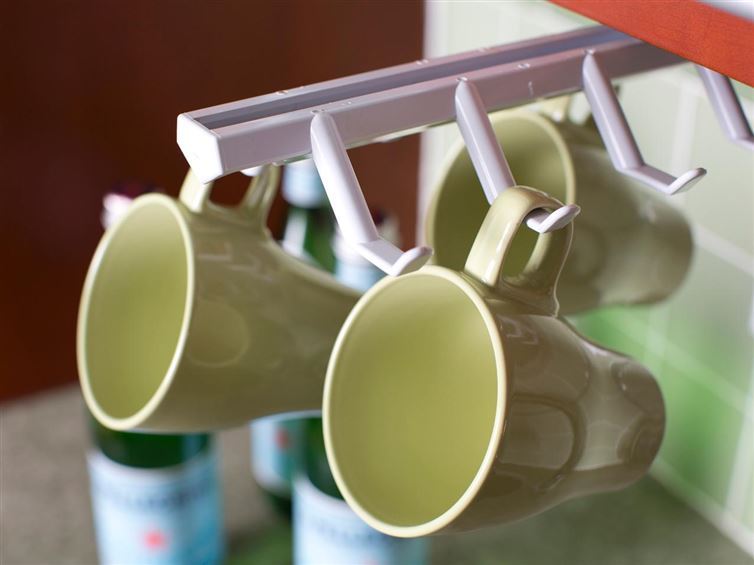 Tutorial via HGTV
41. Lazy Susan corner storage to take advantage of the hard-to-reach space in the corner of a cabinet
Tutorial via Better Homes and Gardens
42. Increase cupboard space by using a serving tray as a shelf divider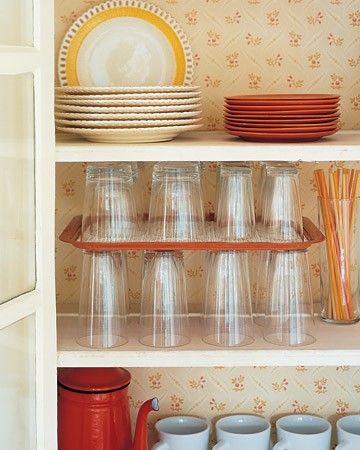 Tutorial via Martha Stewart
43. DIY trash bag organizer under the kitchen sink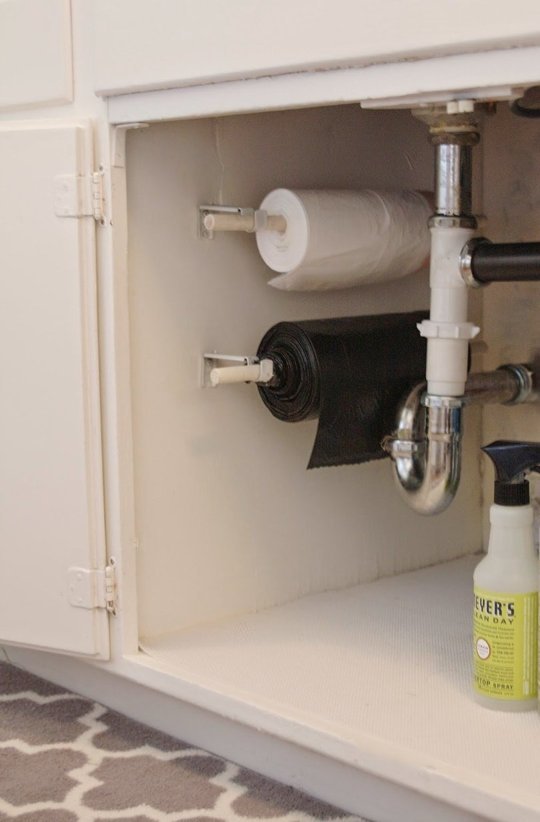 Tutorial via Simply Organized
44. Turn awkward corner cabinet into a pot rack cabinet using hooks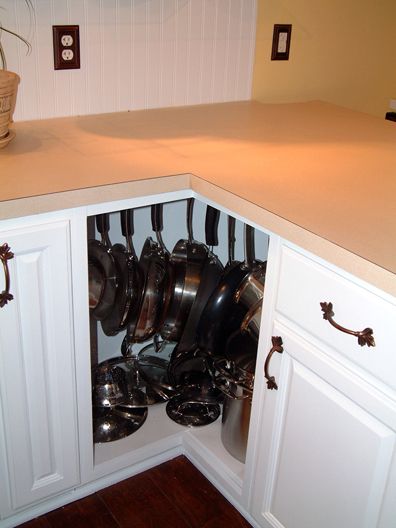 Tutorial via Childfree Chic
If you have other great organization tips for small kitchens, please share them with us on our Facebook. Thank you!