40+ Creative DIY Holiday Candles Projects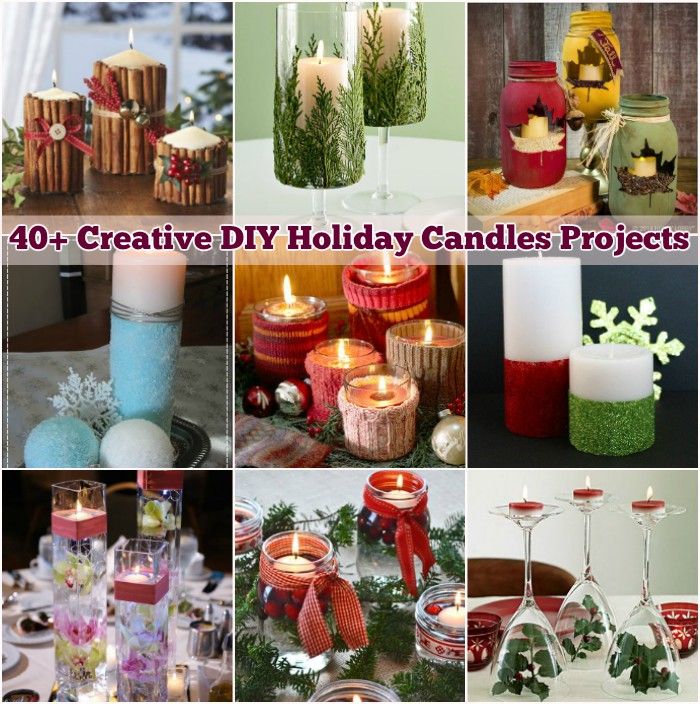 Decorating your home with your family is probably one of the most exciting things to do during the holiday season. Do you want to include candles in your holiday decors? Candles are wonderful ways to set a cozy ambiance in your home and are perfect little details to add to your home decoration. Instead of buying them in the stores, why not customize your decors with DIY? That's why we have collected more than 40 creative DIY holiday candles projects for you to add a festive air and put a finishing touch to your holiday room. They are all easy and inexpensive to make. You can use a mason jar, a teacup, some cinnamon sticks and wine glasses to make a unique candle holder. Or you can add glitters and other ornaments to the candles to make them look extra special. They will make fantastic centerpieces on your party tables. They are also great handmade gifts for the holiday. Whether you are using them for a Christmas festive dinner with your family, or displaying them on your holiday tables, these creative DIY holiday candles will give your home the feeling of warmth and love, and help you set the holiday mood. Hope you love them and get inspired to make some of them!
35. DIY Party Favor Candles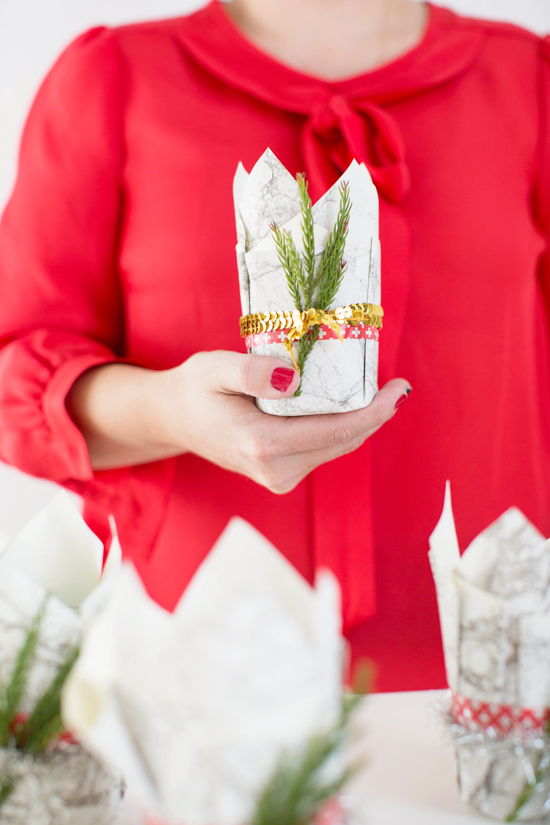 Tutorial via Paper & Stitch
36. DIY Fall Centerpiece with Pine Cones, Candle and Vase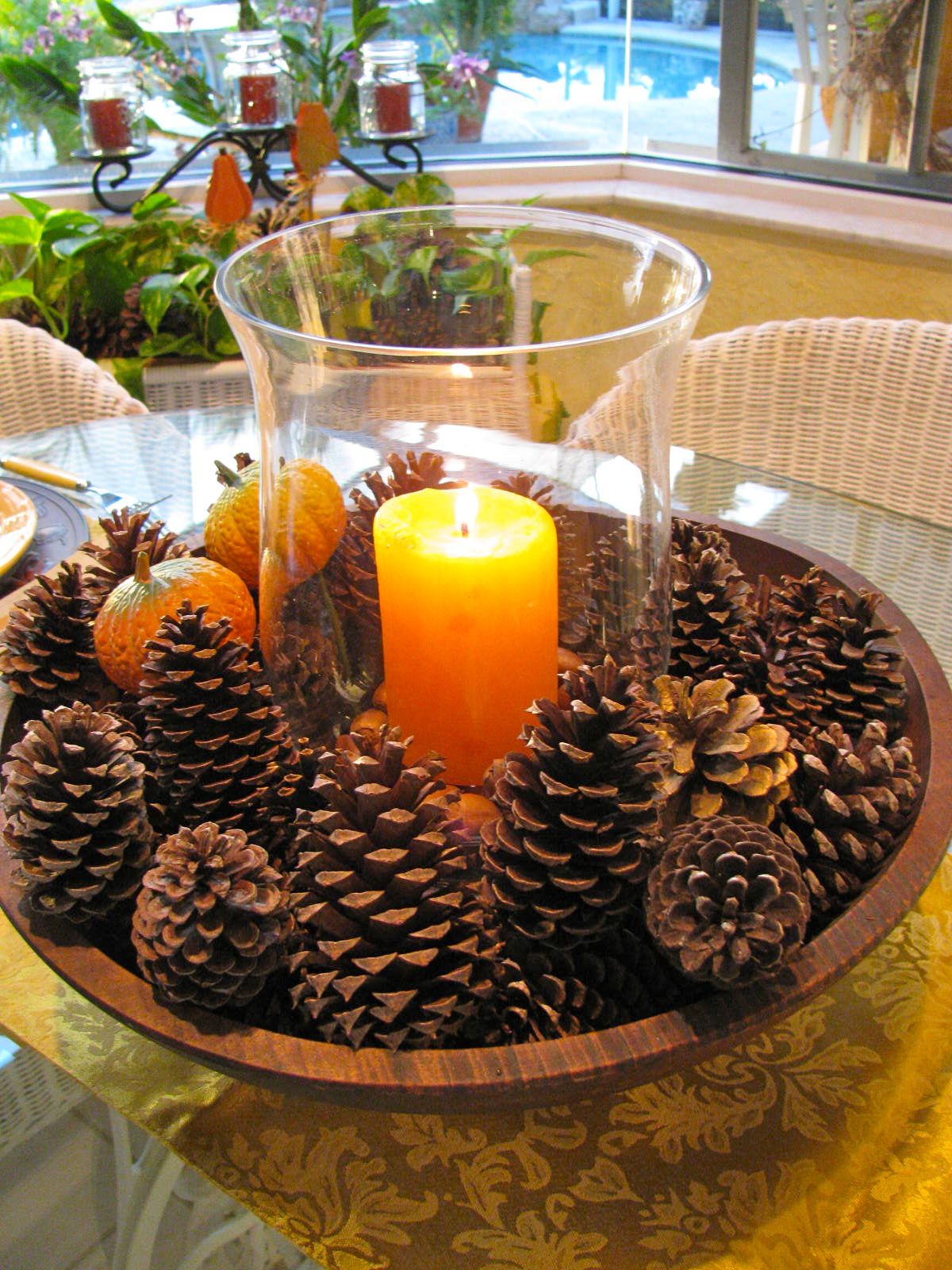 Tutorial via May Days
37. DIY Christmas Jewelry for Candles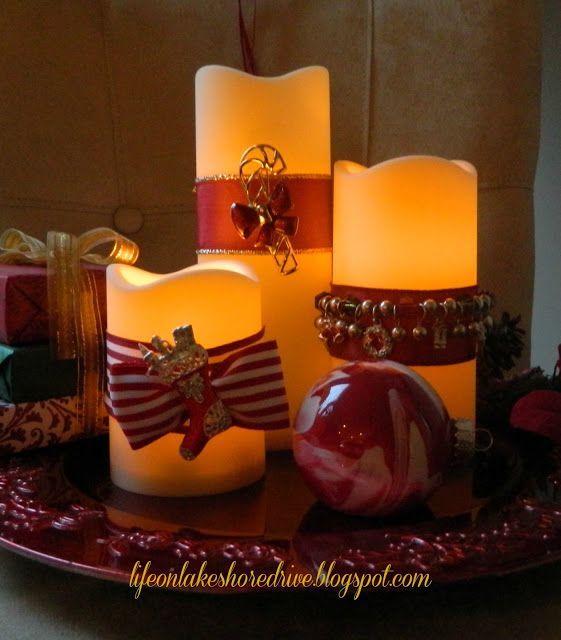 Tutorial via Life on Lakeshore Drive
38. Candy Cane Candle Centerpiece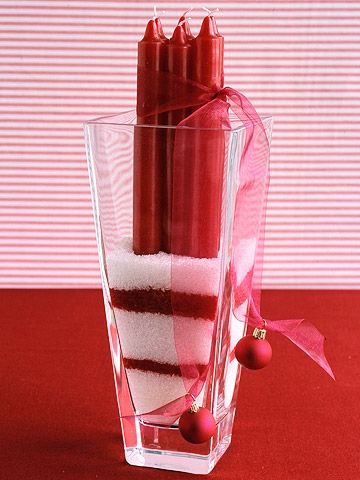 Tutorial via Better Homes and Gardens
39. Snow Candles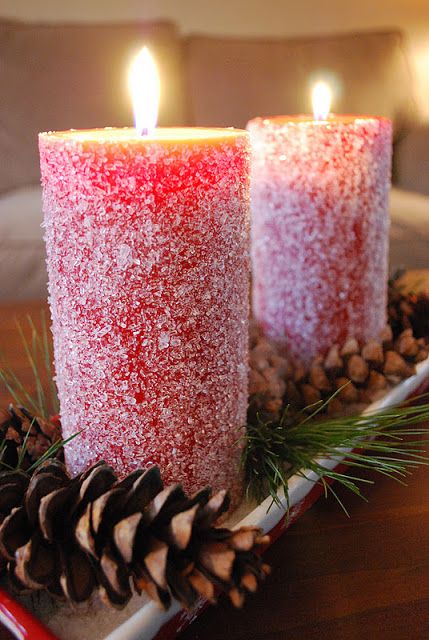 Tutorial via Reckless Glamour
40. Cranberry Floating Candle Jars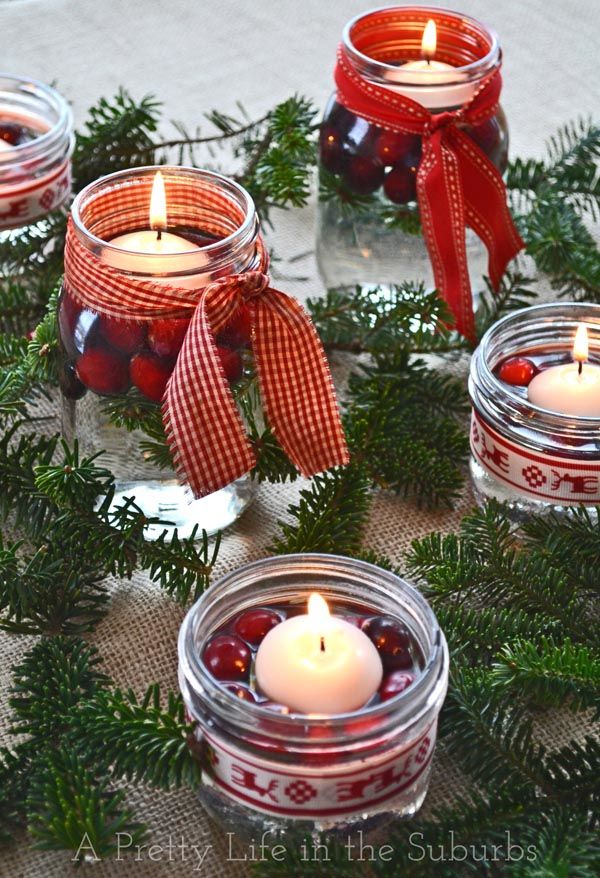 Tutorial via A Pretty Life
41. Repurpose Old Sweaters or Wool Socks as Candle Cozies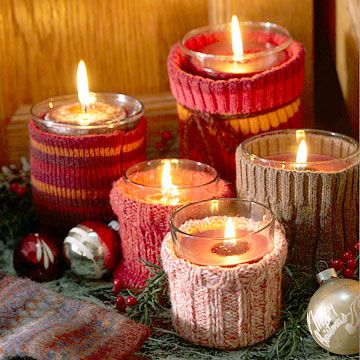 Tutorial via Better Homes and Gardens
42. DIY Charming Cookie-Cutter Candles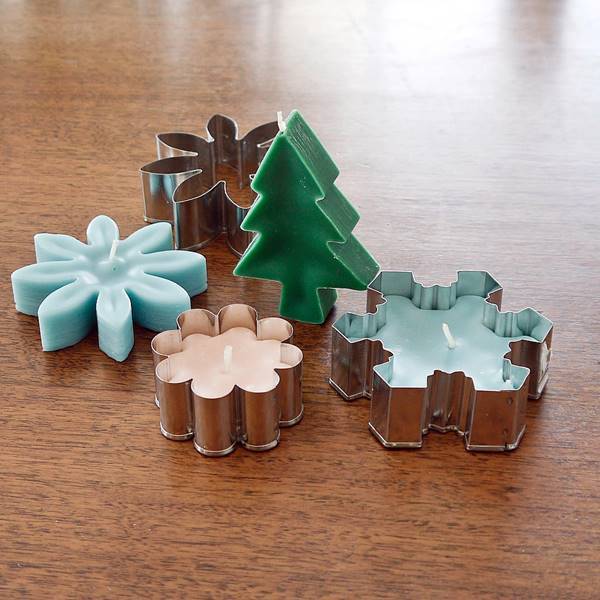 Tutorial via POPSUGAR
Which one is your favorite? Please bookmark this post as we will continue to update with more DIY holiday candles ideas. Stay tuned!