40+ Brilliant DIY Storage and Organization Hacks for Small Bathrooms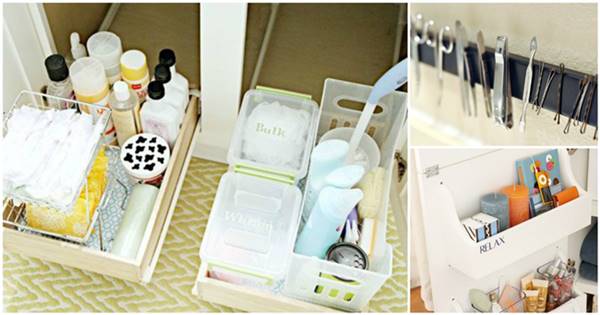 Greetings from www.icreativeideas.com! Today we are going to bring you some brilliant storage solutions for bathrooms. Bathroom is one of the most important places in our home where we get to relax, so it's also important to organize and tidy up our bathroom. But it is not an easy task especially when we have limited room space and with so many stuffs and clusters like hair tools, towels and makeup. Whether you have a small or big bathroom, you'll always need some extra space for storage. Here we have rounded up more than 40 brilliant DIY storage and organization hacks to help you save space and have a neat and organized bathroom. Most of these DIY hacks are easy and budget-friendly. From adding storage shelves, maximizing the space under the sink to space-saving ways to store accessories, these storage and organization hacks will help you keep your bathroom neat and cluster free. Hopefully you will get inspired and put some of these ideas into practice. Enjoy!
36. Put a toiletry shelf over the bathroo door for extra storage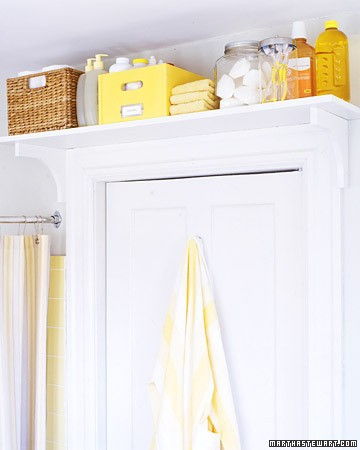 Tutorial via Martha Stewart
37. Getting organized under the bathroom sink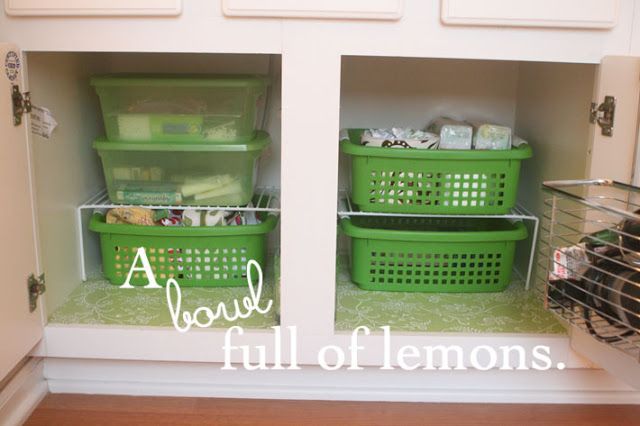 Tutorial via A Bowl Full of Lemons
38. DIY bathroom magazine rack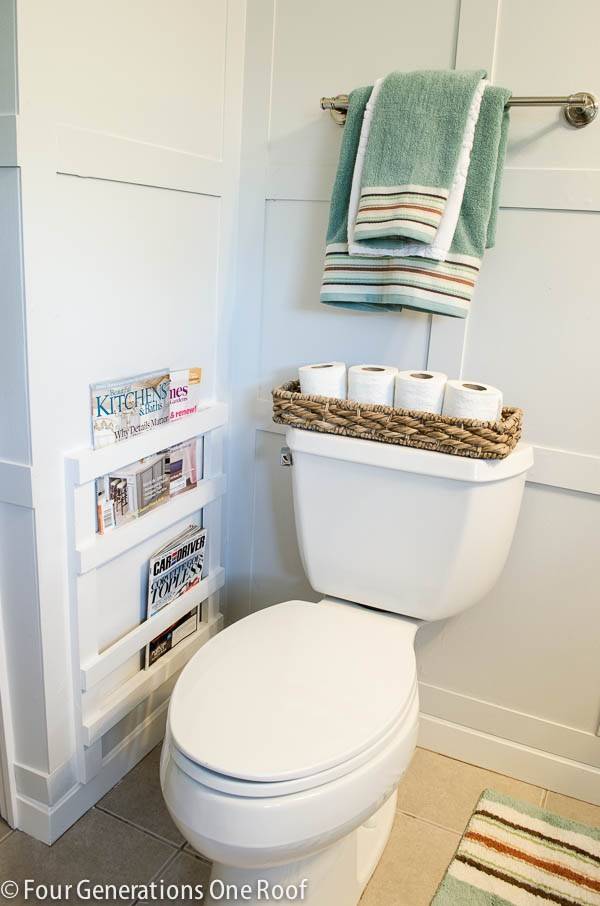 Tutorial via Four Generations One Roof
39. Medicine cabinet organization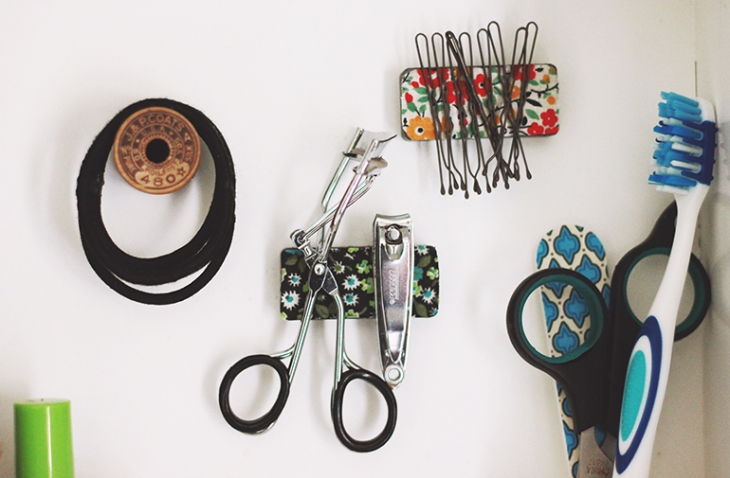 Tutorial via The Merry Thought
40. Transform bare bathroom walls with fast and easy crate shelving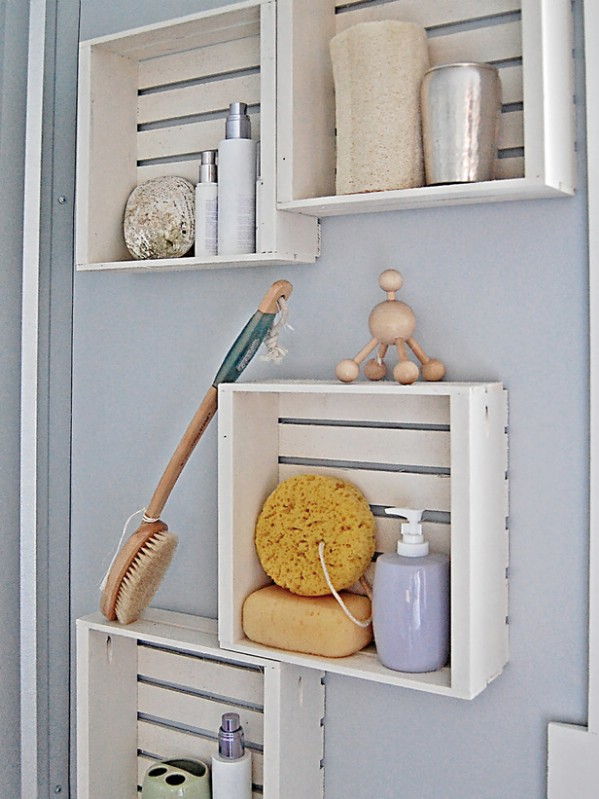 Tutorial via hgtv
41. DIY Bathroom Door Shelf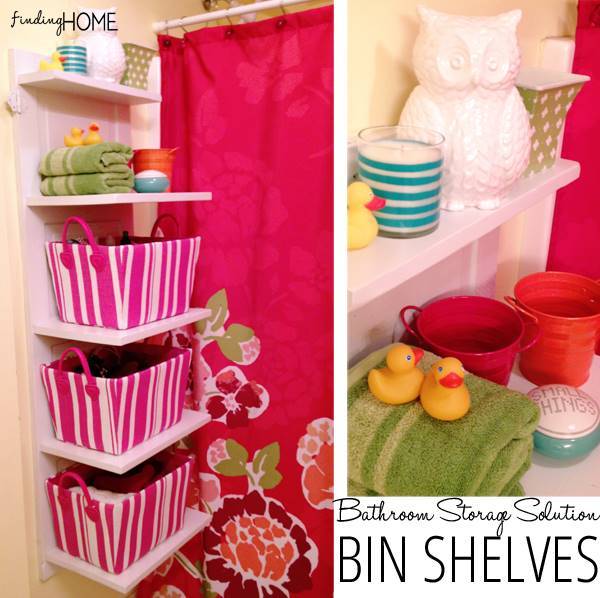 Tutorial via Finding Home Farms
42. Installing a curtain rod across the cabinet to free up space under the sink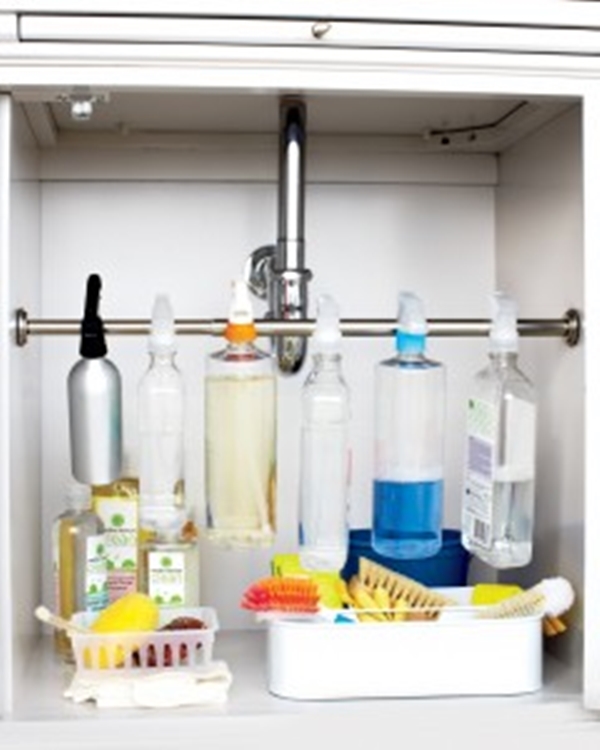 Tutorial via Martha Stewart
If you have other bathroom organization ideas, please share them with us in the comment below. Thank you!