35+ Useful Clothing Hacks Every Woman Should Know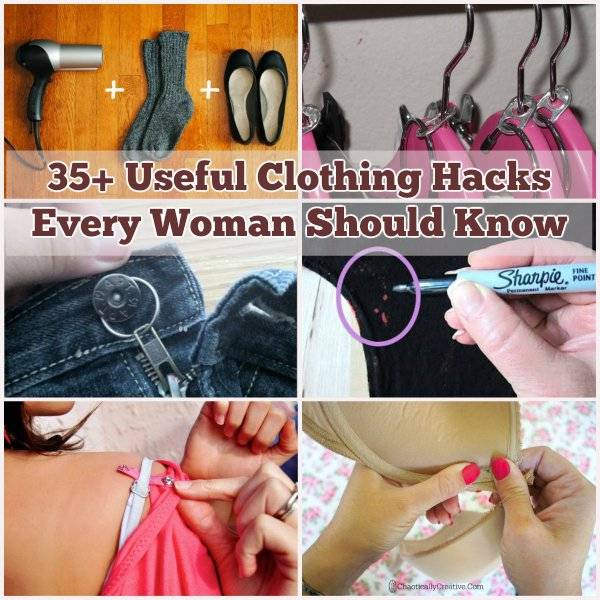 Greetings from i Creative Ideas! Are you bothered by the everyday clothing problems? Jeans are too long. Clothes get stains. Shoes are too tight. Bra straps slip off your shoulder. Clothes are shrinking…The list seems endless. Luckily, there are always ingenious clothing tips and tricks that will make your life so much easier. Here at i Creative Ideas, we have rounded up more than 35 useful clothing hacks that will save you time, money and sometimes, embarrassment. Hopefully you will benefit from some of these helpful clothing hacks and next time you encounter those problems, you know what to do. Let's check them out!
1. How to hem jeans fast and easy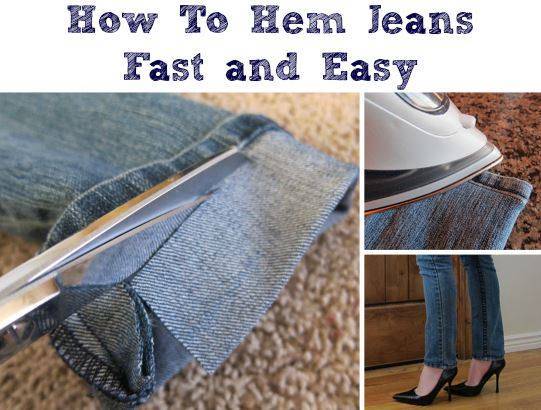 Tutorial via Do It Yourself Divas
2. How To unshrink your clothes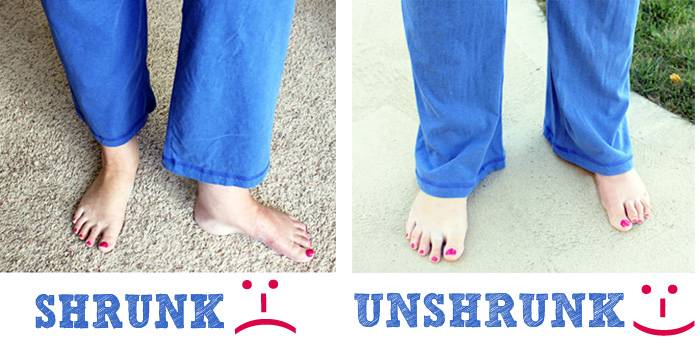 Tutorial via One Good Thing by JILLEE
3. Avoid showing your bra straps by sewing a small strap with the same color of your blouses or dresses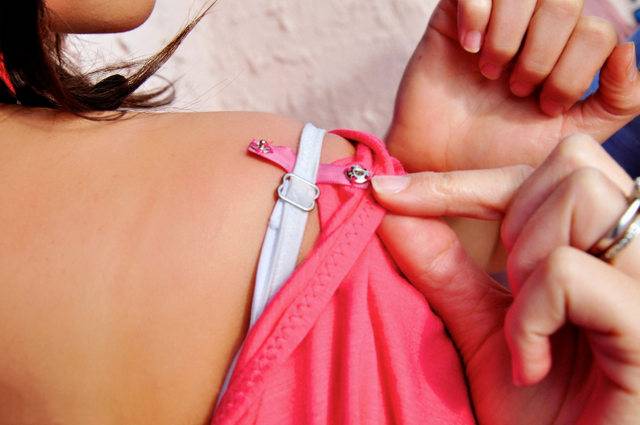 Tutorial via Muyingenioso
4. Simple and no sew method to repair an underwire bra with moleskin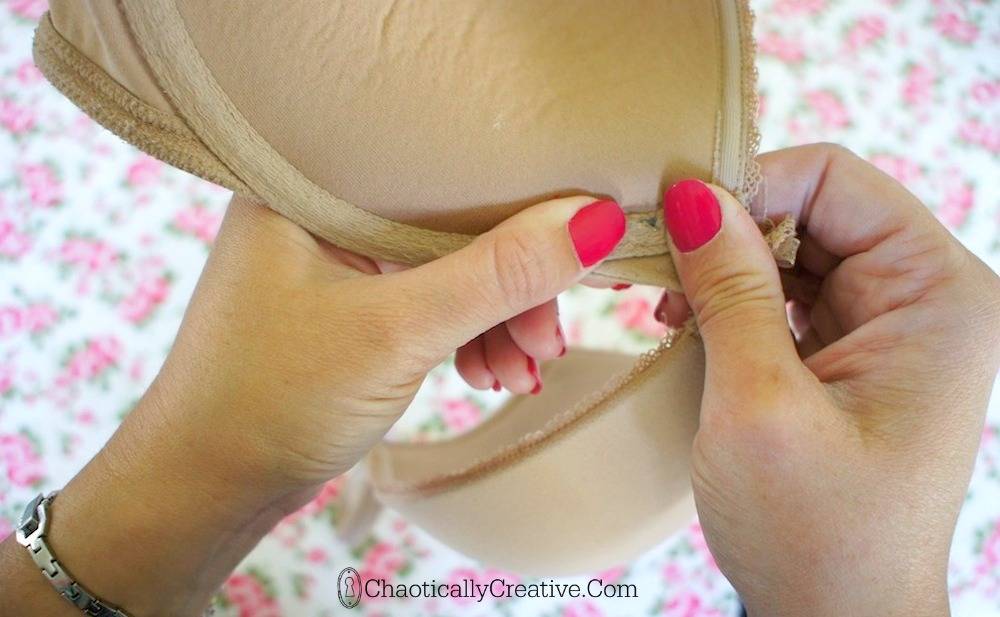 Tutorial via Chaotically Creative
5. Tuck your non-skinny jeans into boots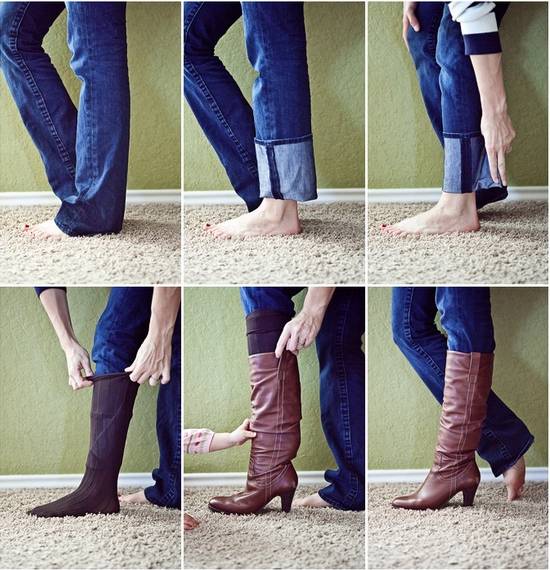 Tutorial via Styleberry
6. How to get rid of lint balls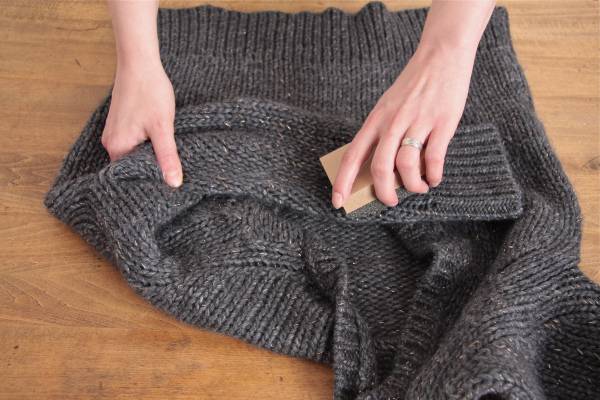 Tutorial via Lark About
7. Keep your loose zipper up with a key chain ring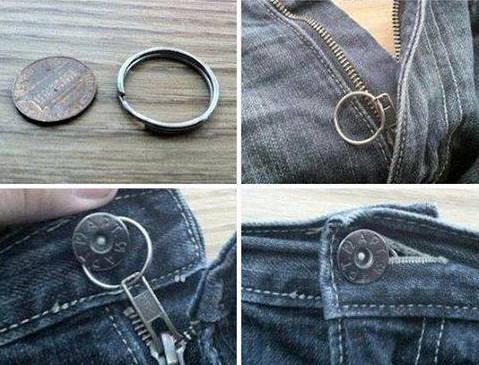 Tutorial via lifeHacker
8. Fix clothes with patchwork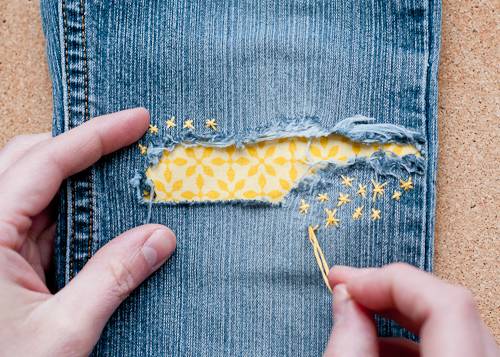 Tutorial via Design Mom
9. Soften your t-shirts with salt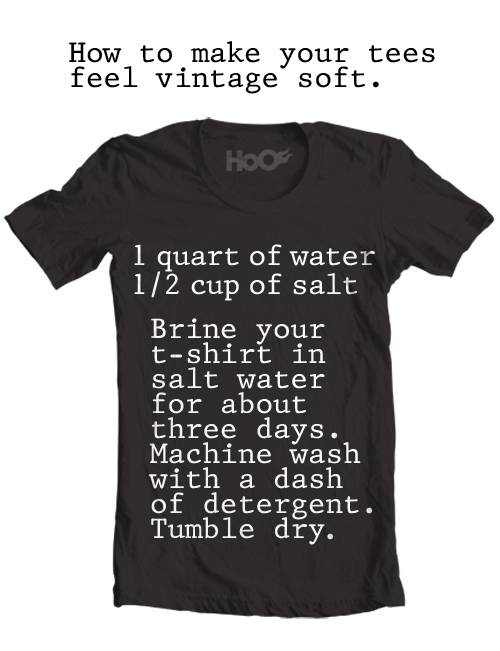 Tutorial via Octane Shop
Continue on page 2 for more clothing hacks!