35+ Creative DIY Ways to Display Your Family Photos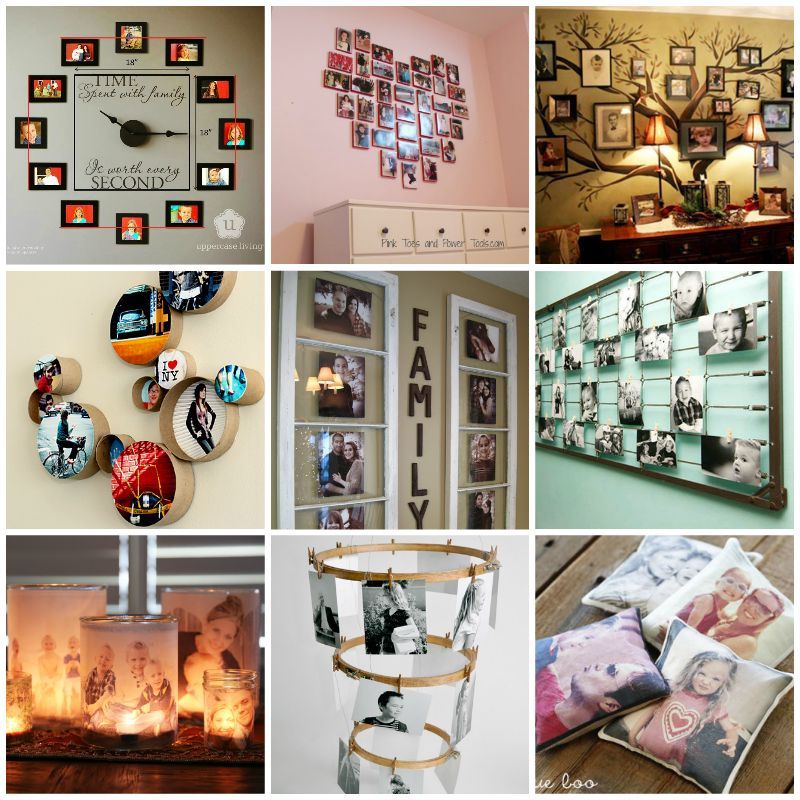 Greetings from i Creative Ideas! Family is a very important part of our life. It gives us support, encouragement, strength whenever we are in need. Family pictures capture the important moments and valuable memories when we spent time with our family. With digital cameras so popular these days, many people have hundreds of photos stored in their computers or portable storage devices, or put in albums hidden away on shelves. Creating a unique representation of photos help to bring up all those valuable memories. Here at i Creative Ideas, we have come up with a fabulous roundup of more than 35 creative DIY ways to display your family photos. With these brilliant photo display ideas, you'll be able to make some unique and fun family photo displays to remind yourself of your dearest ones and make you smile. They will also make great accents to decorate your walls and rooms. Hopefully you will get inspired to create a unique display of your favorite family photos.
1. Use Old Wooden Window as Photo Frames to Display Family Photos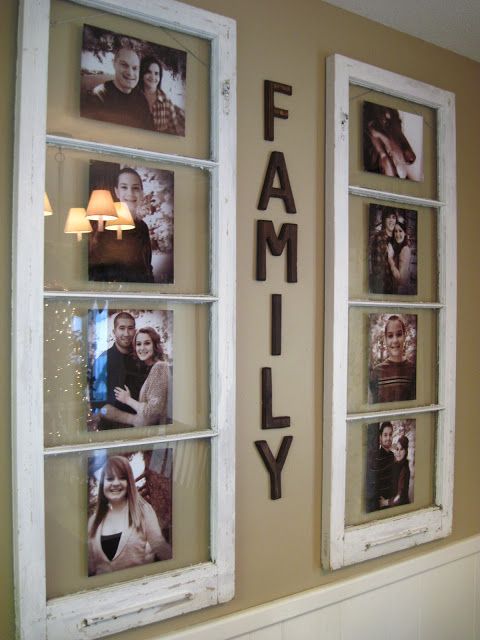 What a creative idea to turn an old wooden window into rustic style photo frames. (Tutorial via Cottage Instincts)
2. Creative Family Photo Wall Clock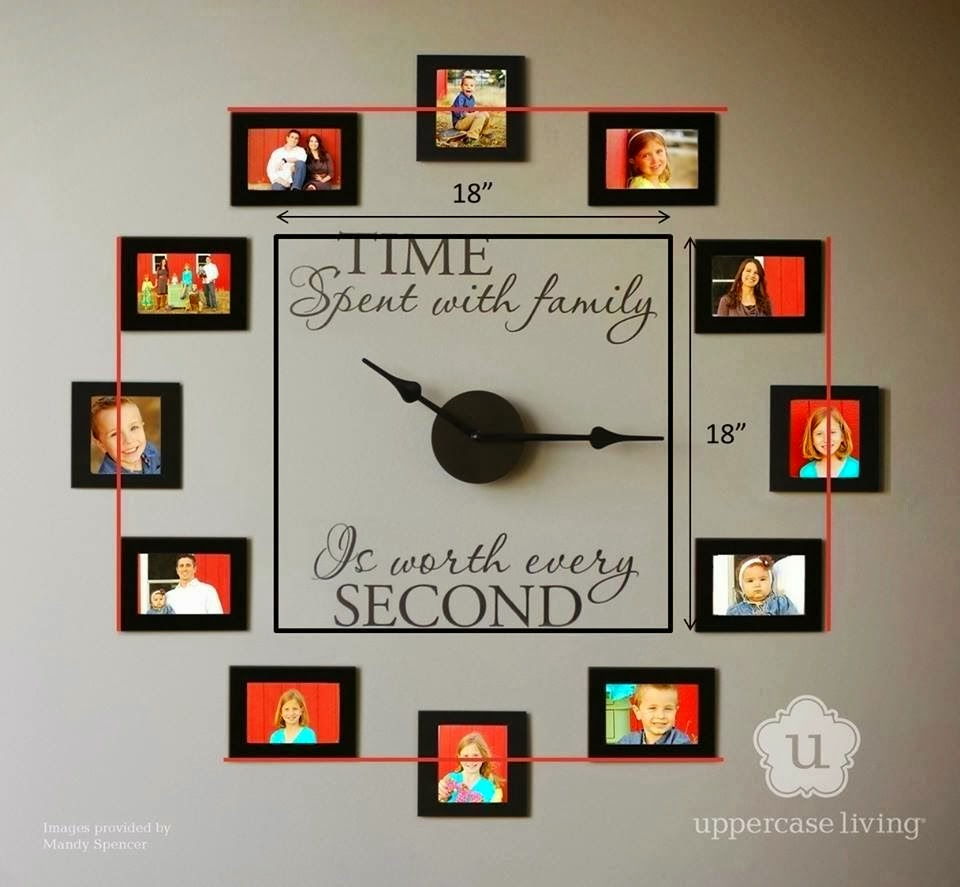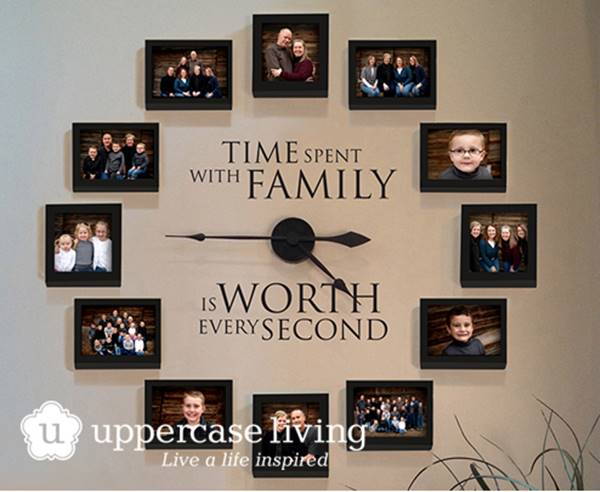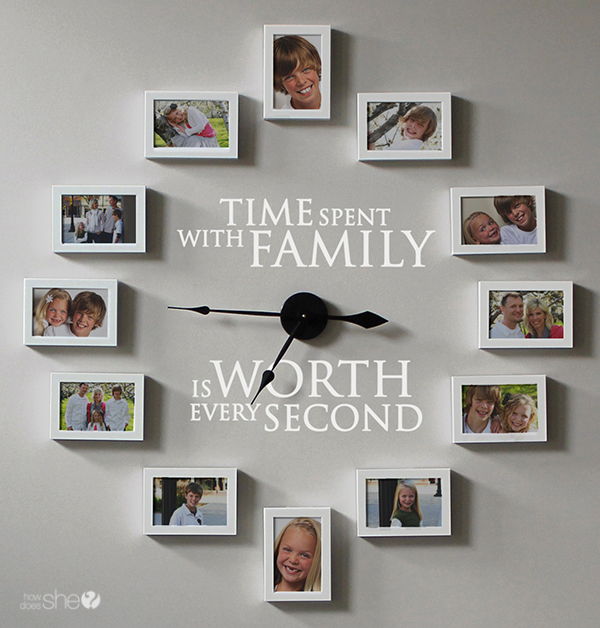 TIME Spent with Family is Worth Every SECOND! This Time Spent With Family Clock Expression is a fantastic way to bring up all those unforgettable memories. (Tutorial via How Does She; Images via Uppercase Living Expressions)
3. 
Original Family Tree Wall Decal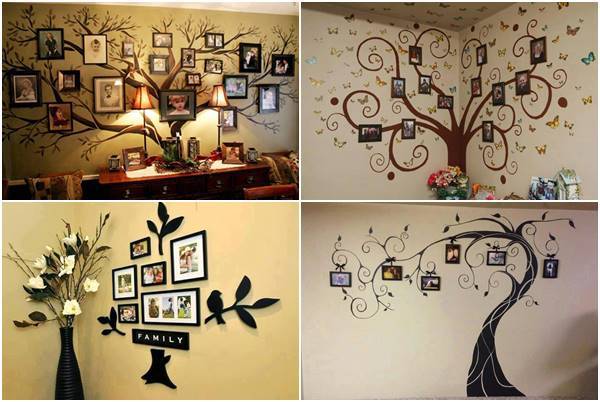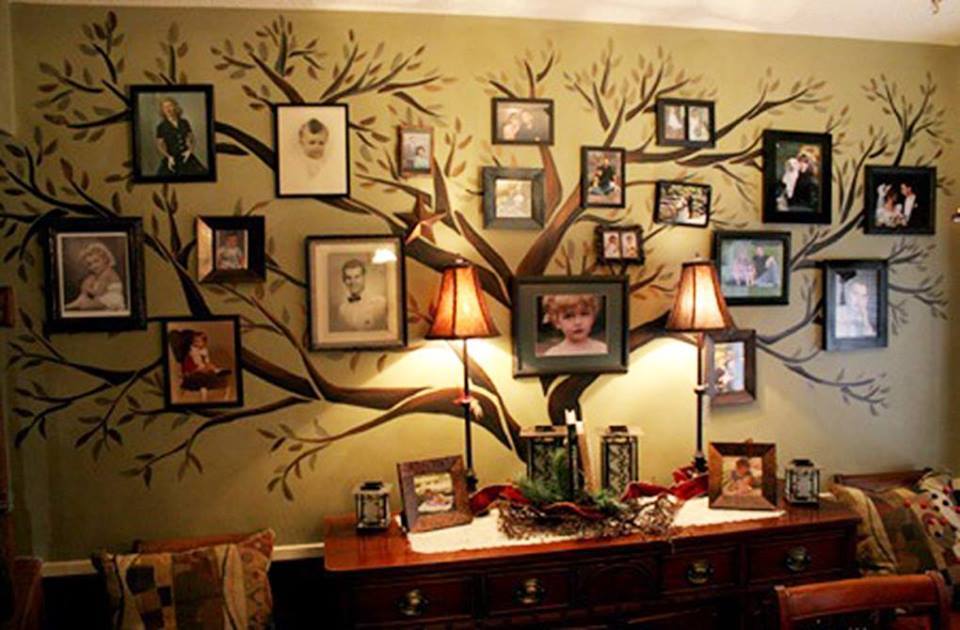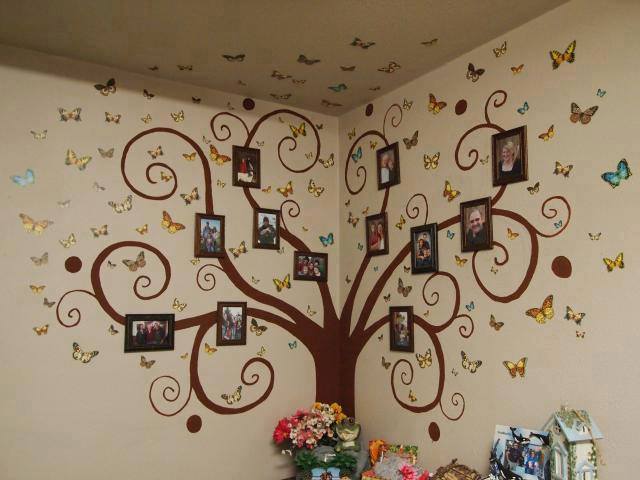 Display your family photos on your wall in a creative Family Tree style. Beautiful way to show your family history. (Source: Amazon)
4. Chalkboard Photo Wall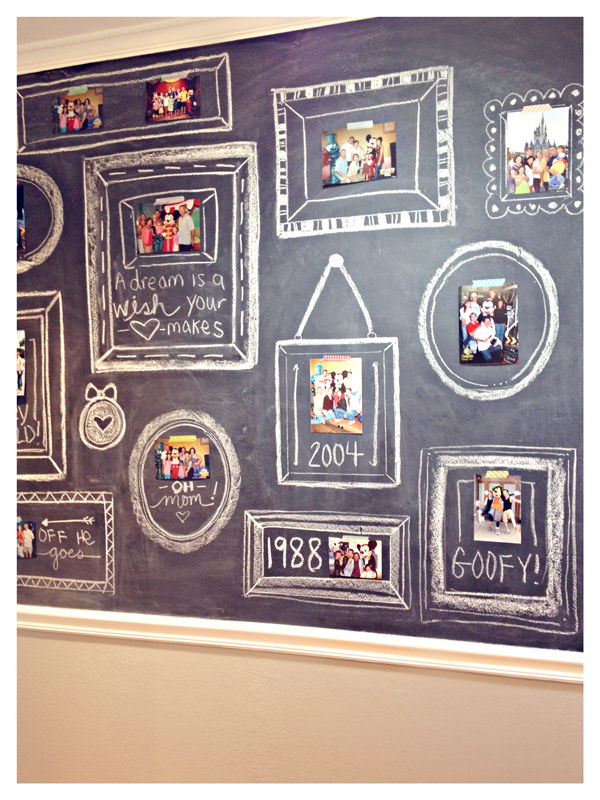 Display your photos using washi tape on a chalkboard wall. You can customize each photo by drawing your own frame and writing the descriptions. (Tutorial via I am Doe)
5. DIY Balloon Chandelier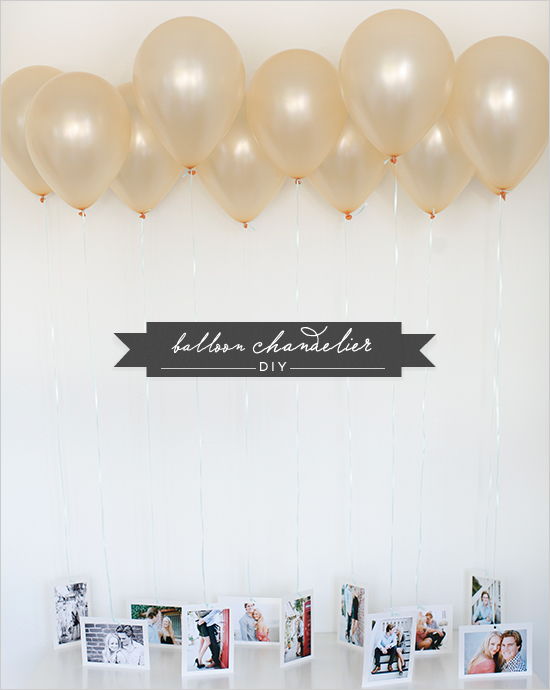 Hang your favorite photos onto balloons to showcase the special moments. Great for party decorations . (Tutorial via Wedding Chicks)