30+ Creative DIY Raised Garden Bed Ideas And Projects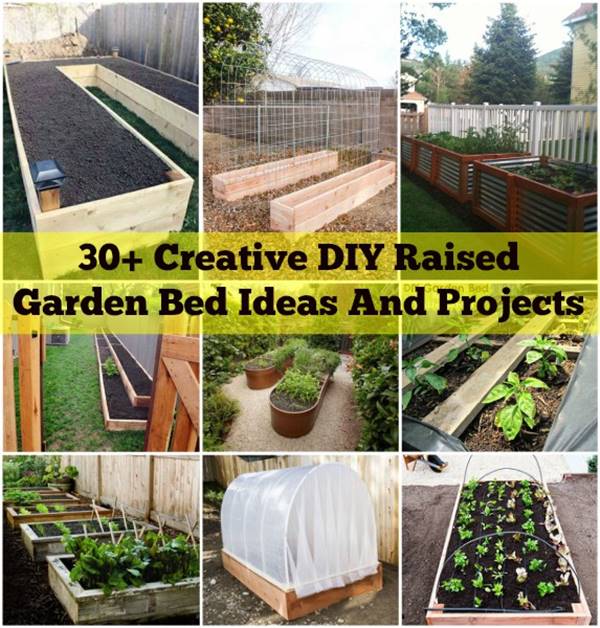 Growing your own vegetables is a fun, inexpensive, rewarding and relaxing outdoor activity. Depending on your needs and the conditions of your garden, you can have many choices of how to build your own vegetable garden. Raised garden bed is one of the most popular options. Raised garden beds are perfect for growing veggies, herbs and flowers with many benefits. It provides a controlled environment for your plants and is easy to manage and maintain. You can choose the perfect combination of soil, fertilizer and drainage design to help your plants grow healthy. It also reduces weed and pest problems. Building a raised garden bed is simple too, and you can use recycled materials such as pallets, wine boxes and water troughs. Raised garden beds will keep your garden organized and neat.
Here is a fabulous roundup of more than 30 creative DIY raised garden bed ideas and projects. You can always adjust the size and design according to your needs, space and budget. Hopefully these will give you some ideas to build your own raised garden bed. Check them out in the links below!
1. DIY raised garden bed with removablea greenhouse covering
2. DIY U-Shaped Raised Garden Bed
3. DIY Raised Bed with Removable Pest Gate
4. Cinder Block Raised Garden Bed
5. How to Build and Install Raised Garden Beds
6. DIY Trellis & Raised Garden Box Combo
7. Turn Wine Box into Balcony-Sized Raised Bed Garden