20+ Creative DIY Ways to Organize and Store Stuffed Animal Toys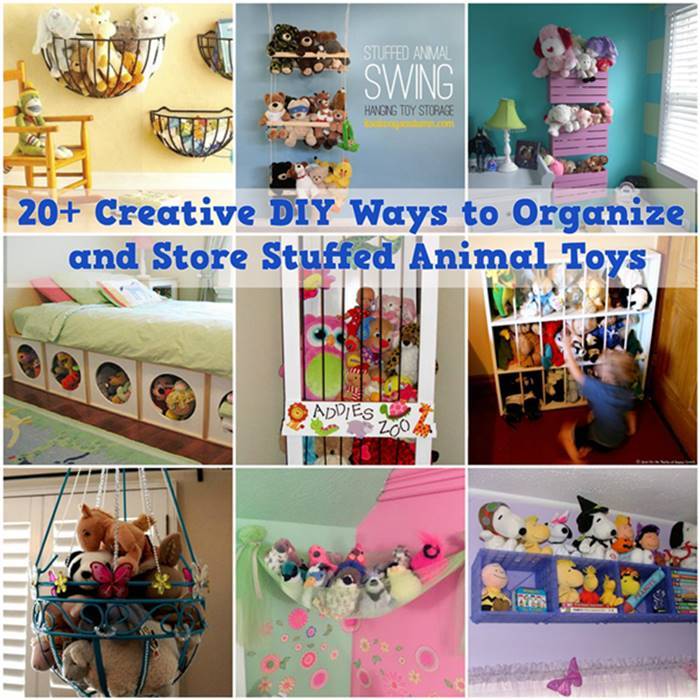 Greetings from i Creative Ideas! Is your kid an avid collector of stuffed animals? Stuffed animals are such cute and comfy companions for bedtime, play dates and parties. As time goes by, your kid's collection of stuffed animal toys may keep increasing to take over his/her bedroom and play area. If you are looking for organizing solution to keep your kid's room clutter free and save space, here at i Creative Ideas, we have collected a roundup of more than 20 creative ways to organize and store your stuffed animal toys. They are great ways to get all of the stuffed animals out of the way in limited space, and also cute ways to display your kid's favorite stuffed toys. From hanging them vertically, on the wall, over the ceiling, or store them under the bed, hopefully this will get you inspired to organize your kid's toys in a better way. Let's check out all of these great ideas!
1. DIY Hanging Toy Storage – Stuffed Animal Swing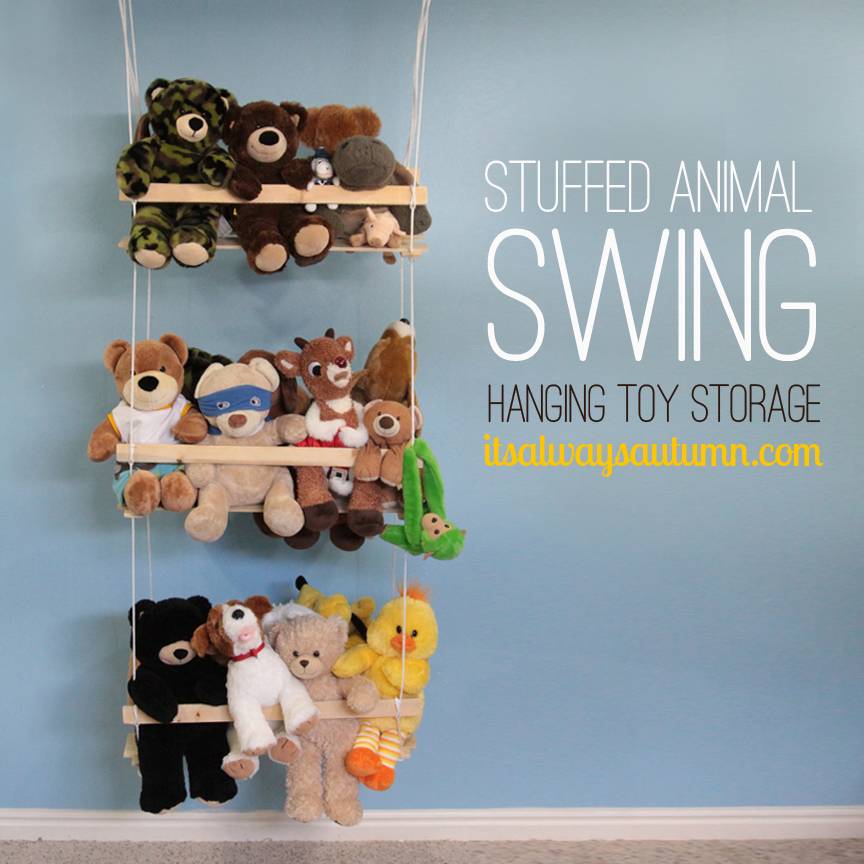 Tutorial via It's Always Autumn
2. Garden Hanging Baskets Mounted On The Wall As Toy Storage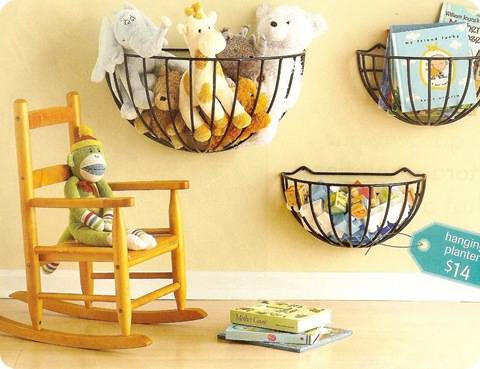 Tutorial via Centsational Girl
3. Fill a Bean Bag Cover with Stuffed Animals and Turn It into a Comfy Reading Spot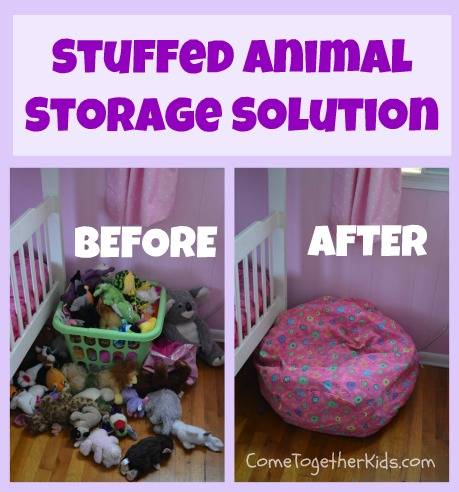 Tutorial via Come Together Kids
4. DIY Stuffed Animal Storage Zoo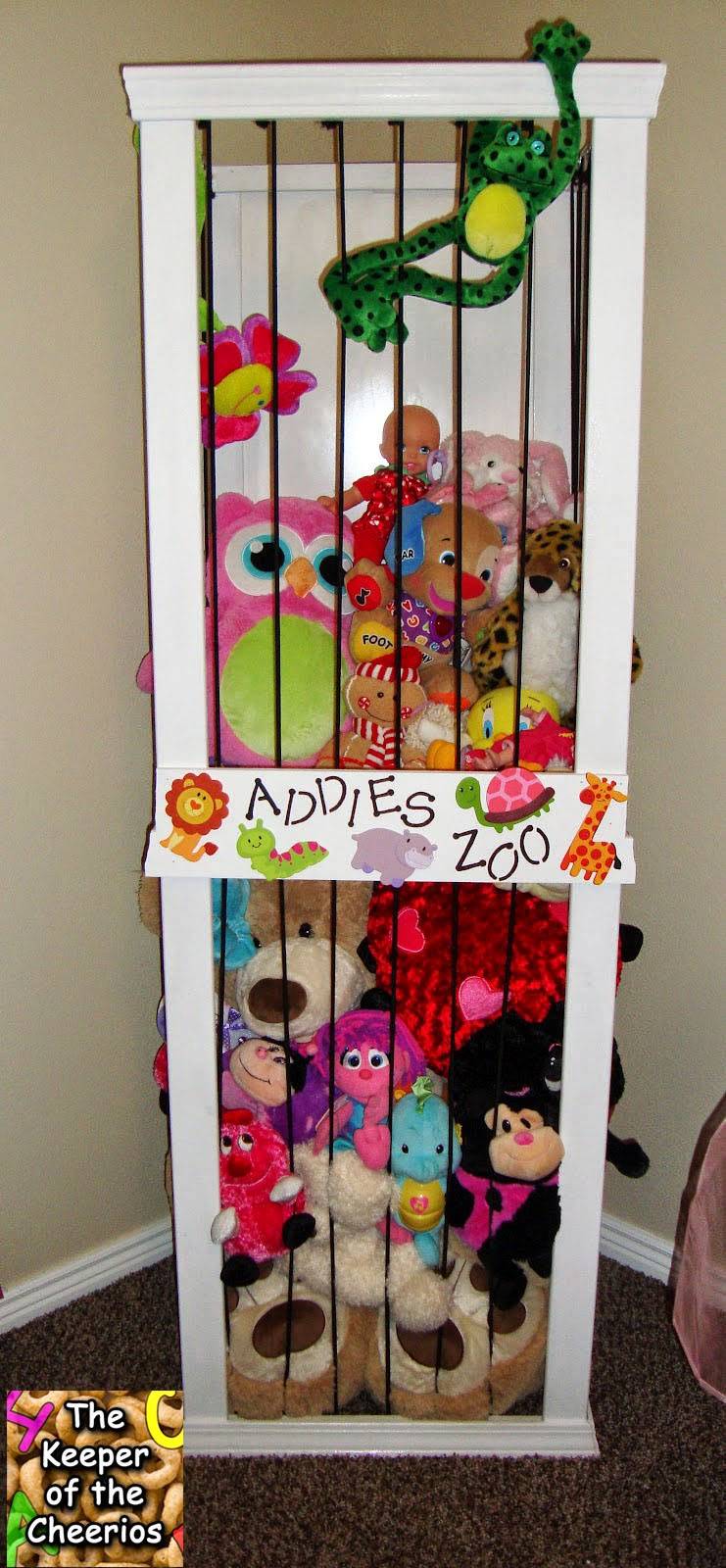 Tutorial via The Keeper of The Cheerios
5. Hanging Mesh Storage Basket Toys Organizer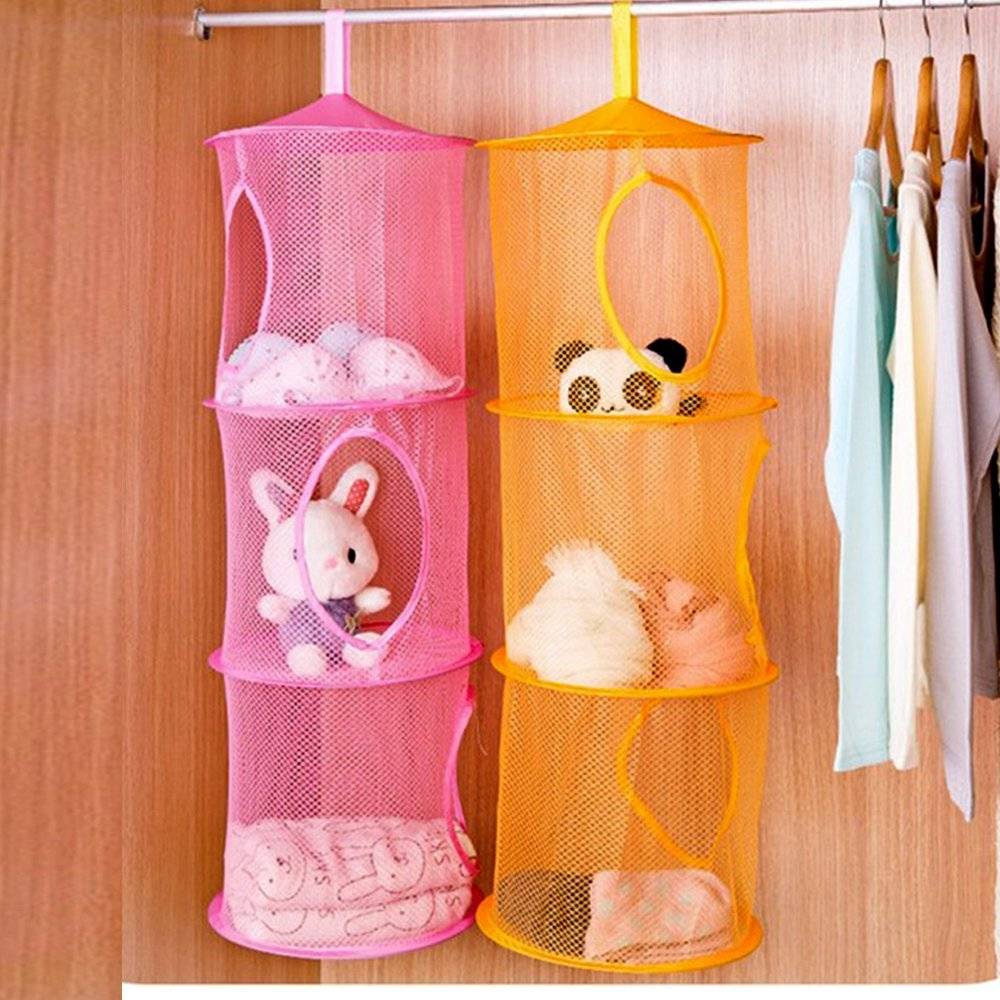 Source: Amazon
6. DIY Stuffed Animal Toy Storage From Old Plant Hanger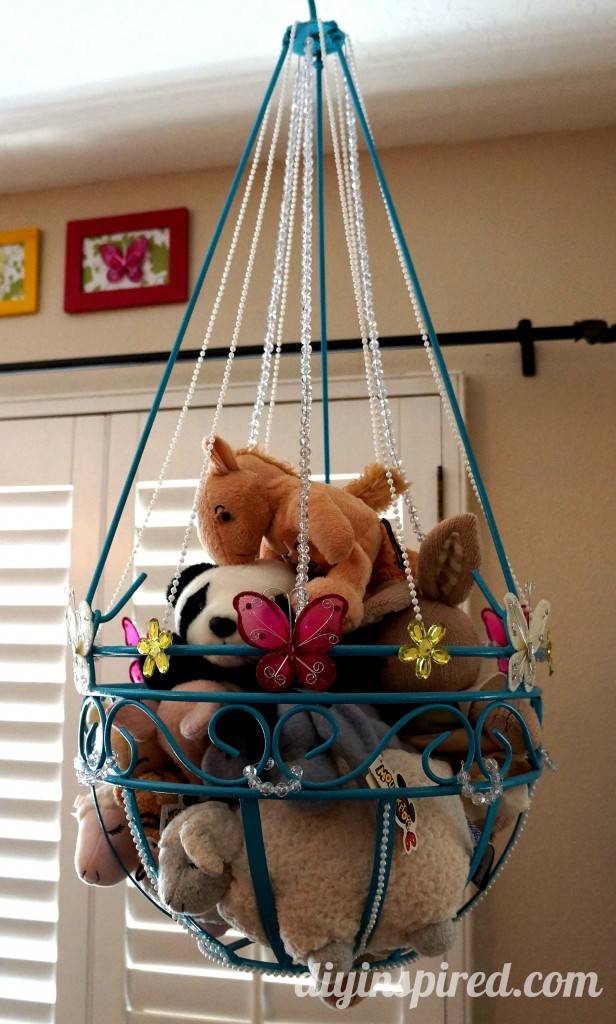 Tutorial via DIY Inspired
7. A Fancy 'Bird's Nest'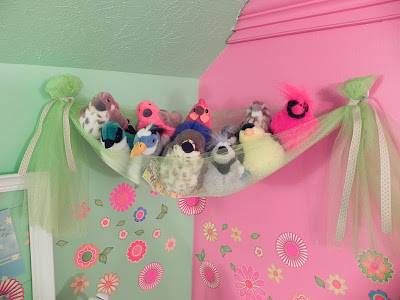 Tutorial via Shady Tree Diary
8. DIY Stuffed Animal Zoo from Old Bookshelf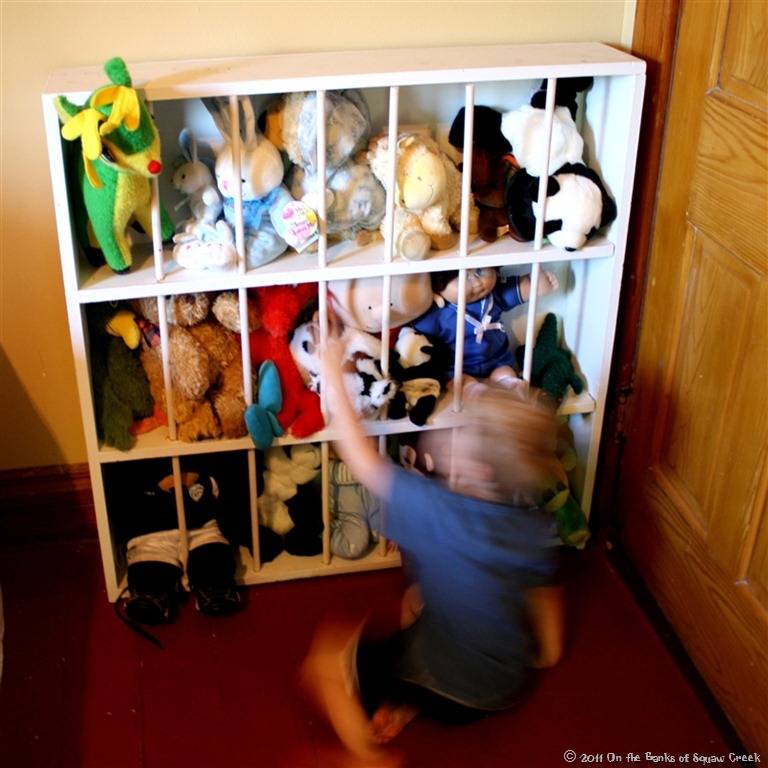 Tutorial via On The Banks of Squaw Creek
Please go to page 2 for more storage tips.